Well, tomorrow is my, dare I say it, 30th birthday...and it's such a gorgeous spring day today, I'm so happy!!! So I bought myself some birthday tulips and couldn't just put them in a plain old vase, I HAD to add a little craftiness to it!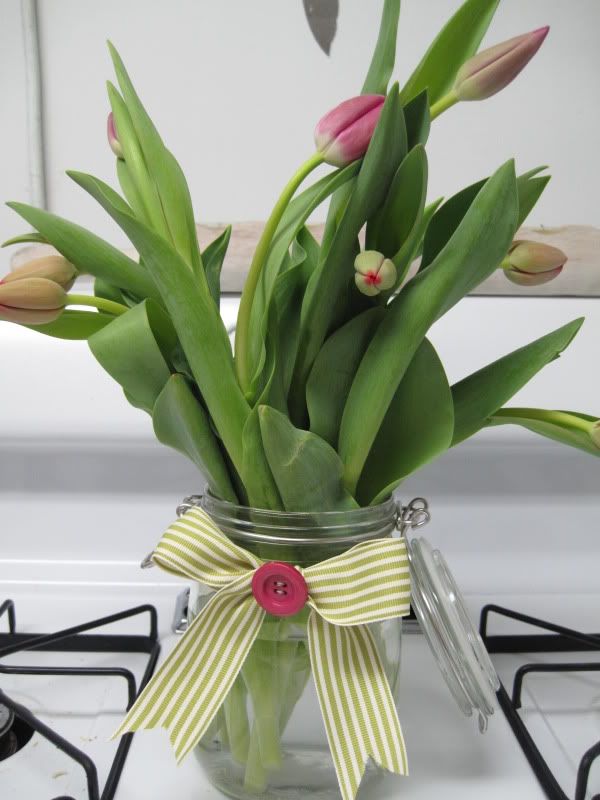 I love flowers in jars! I added some Old Olive 1 1/4" Striped Grosgrain ribbon, and a Rose Red Big Designer Button.
Tomorrow I'm going out for dinner with a couple of my friends, looking forward to a great night out with the girls!