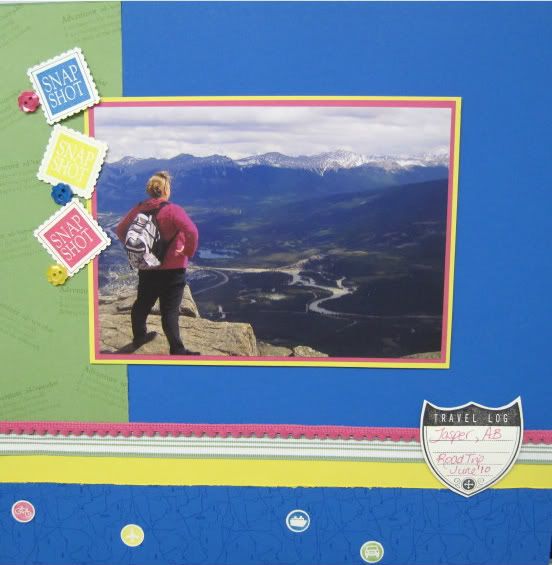 I'm spending the next 7 days among mountains, lakes, wineries, wildlife, and a great friend's company in the beautiful province of British Colombia!! My best friend Sarah from Ontario, is flying out here this morning and we are leaving early tomorrow for our week long roadtrip!! Can't wait!!!! Our destination is Kelowna, BC in the Okanagan Valley ....from what I hear, it's unbelievably gorgeous! Wineries, mountains, lakes....how could you go wrong! So anyways...back to my layout....I wanted to do a roadtrip themed scrap layout with the new stamp set in the Summer Mini Catalogue called
Travel Log
This photo was taken of me on top of Whistler's Mountain in Jasper, AB last summer on Sarah and I's roadtrip. We started an annual summer roadtrip, this year is our 3rd!
The colours I used are Melon Mambo, Pacific Point, Daffodil Delight, and Wild Wasabi.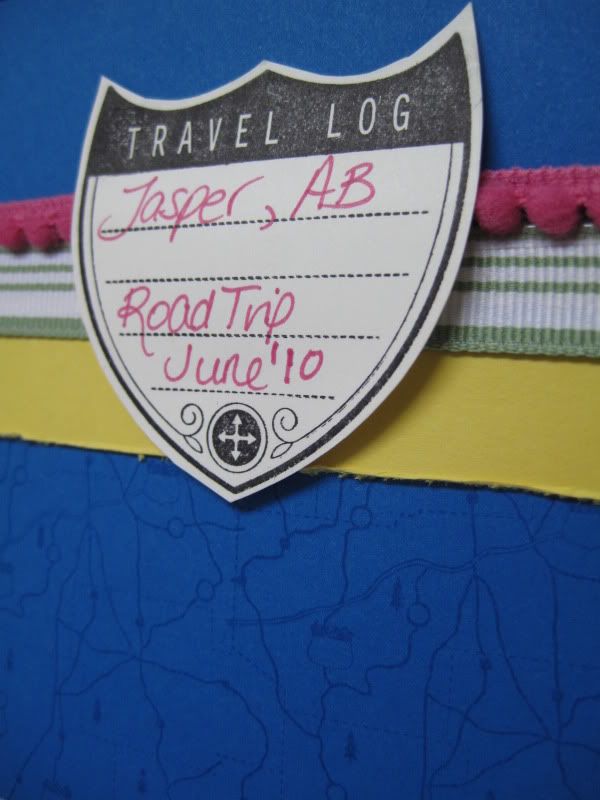 So I will be back in a week! Hope everyone is having an awesome summer! I'll be back with some photos from the roadtrip next weekend....Ciao!