Hey bleeps!
I know it's been awhile since I've posted, for those who don't know, I've been visiting my family in Ontario for 3 weeks!!! that's a long time! I go back to Calgary this Thursday!
So you may remember that Wedding Seating chart I made for my friend Jacylyn, who is getting married this Saturday!!! Well, she just sent me a pic of the assembled finished product, and it looks so amazing!! I had to share it!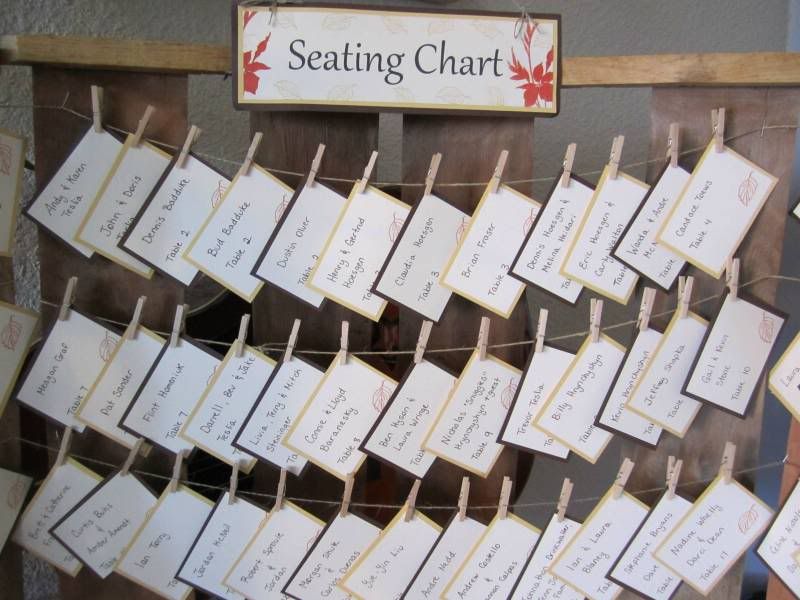 I made the little name cards using So Saffron and Chocolate Chip cardstocks, as well as Very Vanilla....stamped the leave image from Fabulous Florets set in Tangerine Tango. They are clipped on hemp twine with the new Mini Clothespins!! So cute! The sign also has Tangerine Tango embossed images from Fabulous Florets. These all match the Wedding Invitations I made her awhile back, click
HERE
to see the invites!
I have a few things to post on here, just finding the time to do it is hard when you're on vacation! I've been working on finishing 2 heritage scrapbooks for my gran and aunt that my mom had started a few years back....so I will post some of the layouts later, even though they aren't SU only...i still want to share them!