Yesterday I went out for a delicious sushi lunch with my good friend Allison. She made me this adorable gift package full of OPI nail polishes! And look at the matching tag! She's so clever!
We had a yummy sushi lunch, and of course I had to take photos! It was just too good to not share this with all of you! LOL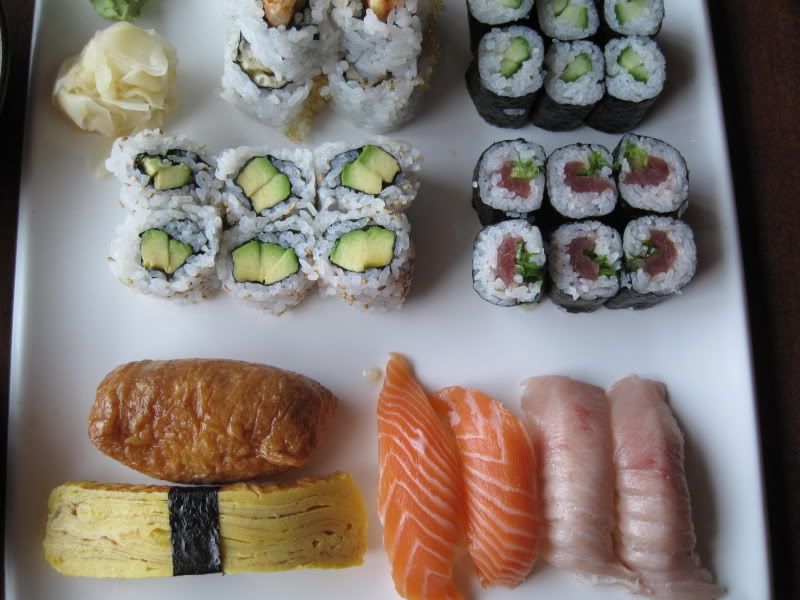 we shared Dynamite roll, cucumber roll, avocado roll, spicy tuna roll. I had the omlette and bean curd nigiri, Allison had the salmon and tuna nigiri.
best tempura shrimp! complete with spicy togarashi mayo...I could prob eat a dozen easily!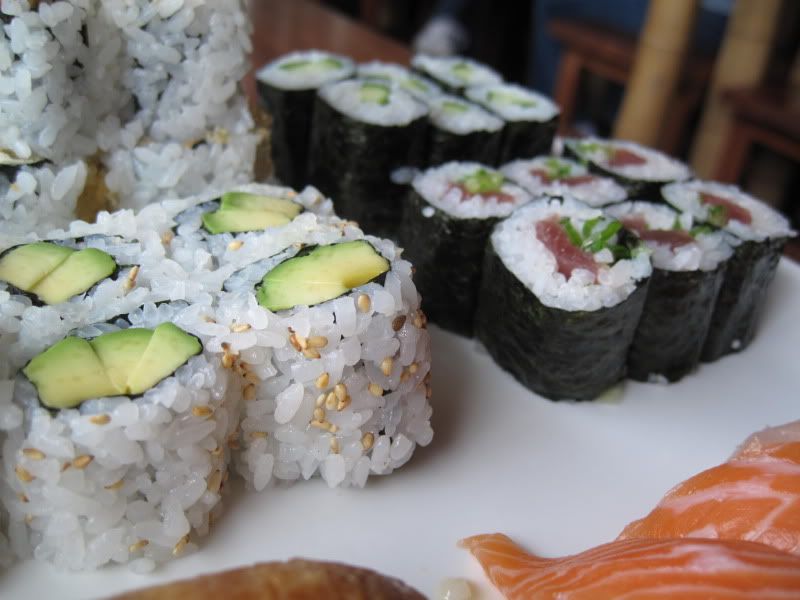 spicy tuna rolls and avocado rolls....yum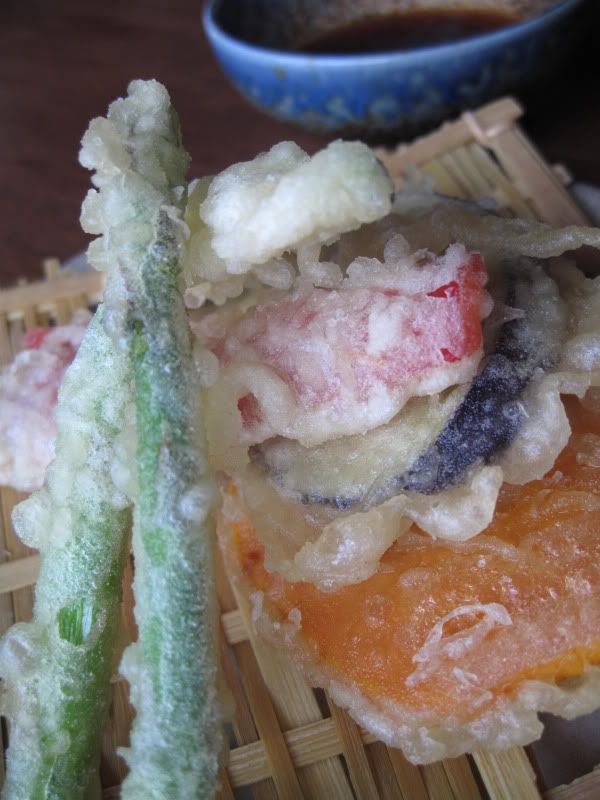 some of the best tempura veggies ever! Loved that they had asparagus!
Then we finished it off with a Starbucks coffee...which I happened to get for free cause she mentioned it was my birthday, even though it was a week ago! LOL Gotta love free coffee!
Thanks for a great lunch date Allison!