A good friend of mine asked me to make a baby shower cake for her friends sister last month. She showed me some samples, and I couldn't wait to make it! The baby bum is so cute hiding under a blanket. I made some cute little baby feet from fondant, as well as the polka dots and blanket.
I added some pearl dust all over, to give it a nice shimmer...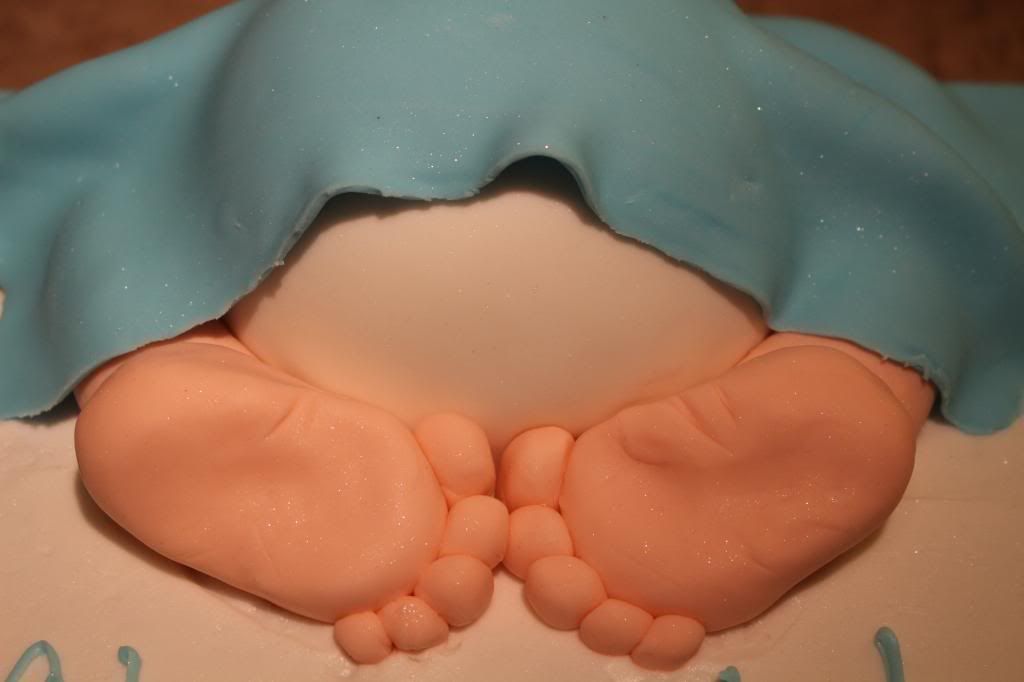 It matched perfectly with her plates and napkins too!