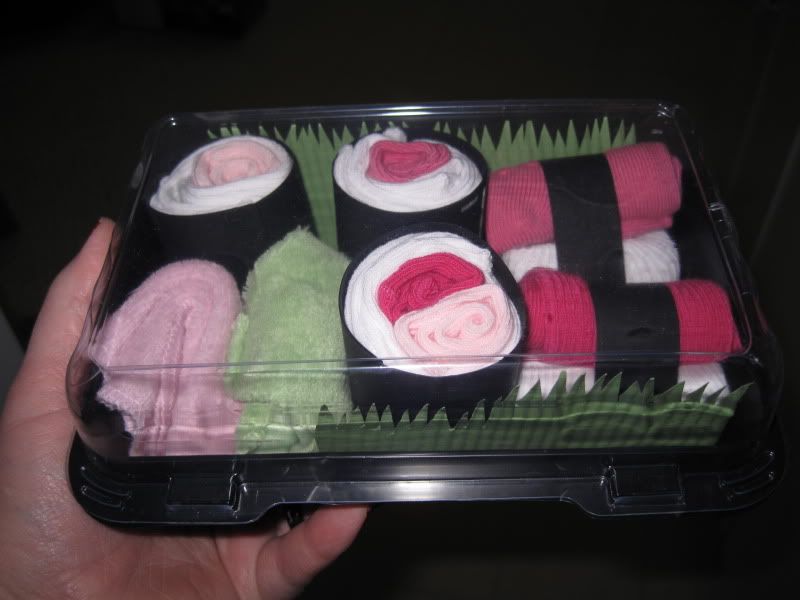 This was a fun idea I saw on Etsy, and thought I would make my own version for a Baby Shower gift for my co-worker Hayami. The sushi rolls and nigiri are made from rolled up baby socks and held together with Basic Black Cardstock. The wasabi and pickled ginger are baby washcloths. And the traditional grass garnish is made from Wild Wasabi cardstock which I cut grass blades on one side then ran it through the Crimper. All this assembled in a takeout box. So cute!
The rest of her gift includes tons of clothes, etc...and that adorable hat I made awhile back,
check it out
if you missed it. Also a 'Miso Cute' onesie from Etsy to go with her 'sushi'.
Hope she likes it!