I bought some fun hair extensions from Etsy, thought I'd share!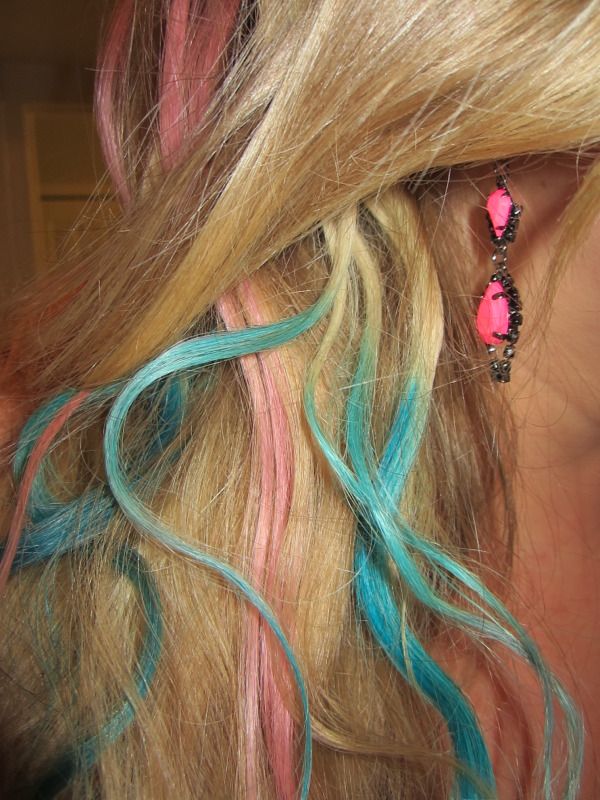 I got some pastel pink, and then the ombre teal. And don't you love those neon pink earrings! I'm totally addicted to neon again...what goes around comes around, eh!? I'll post my new neon stuff soon, including my awesome toe nail polish..neon yellow! You can see me from a mile away! LOL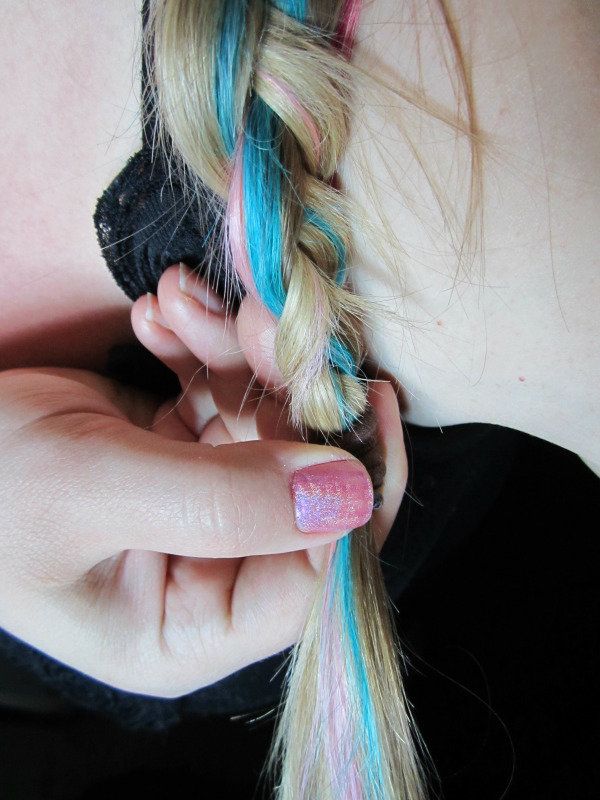 I like it braided...I only got 2 of each colour, so can't really wear it down...but it's just for fun!