I got this cute birthday card as a swap from fellow demo Angela. She used the Birthday Bakery stamp set, it's a level 1 hostess set.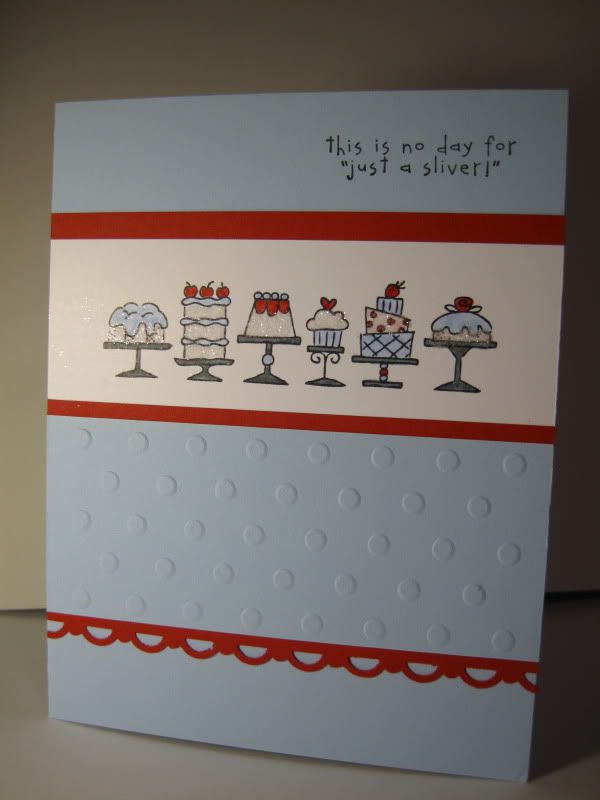 You can earn this set free for hosting a workshop with sales totaling over $200. Not only will you get to pick a Level 1 stamp set for free, but you will also get $20 free merchandise from any of the catalogues! The higher the workshop sales, the more FREE stuff you will earn!!! Want to host a workshop and you live in Calgary??? Contact me for more info at cravingstamping@hotmail.com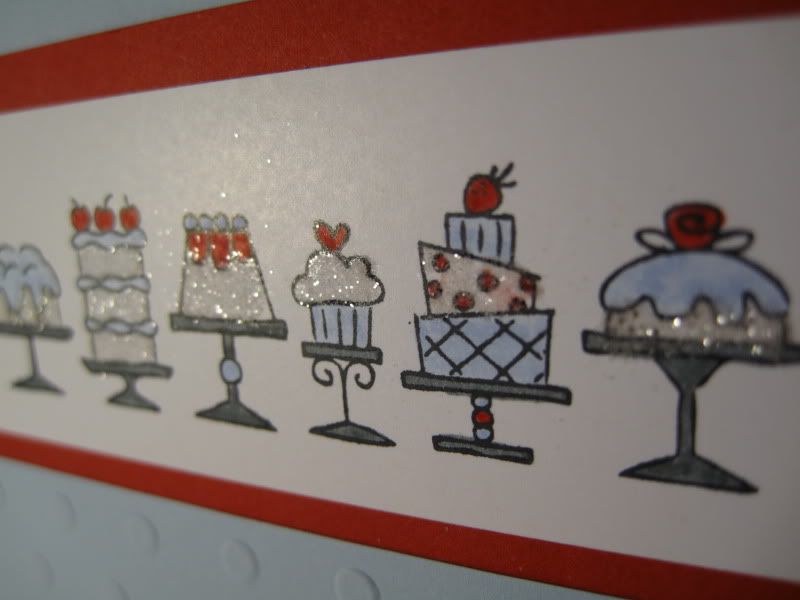 So cute! even the little cakes sparkle! Thanks Angela!