Happy Easter Everyone!
Hope you all got to spend a nice weekend with family...I worked today, making lots of goodies for everyone who came for a wonderful Easter Brunch! It was alot of fun making tons of little eastery desserts! I would post pics of the set up, but I can't retrieve them off my phone! argh! Oh well....on to my card!
I'm really into the Embedded Embossed look these days...so I did a cute little bunny face all with punches, and then ran it through the Big Shot with the Square Lattice Embossing Folder!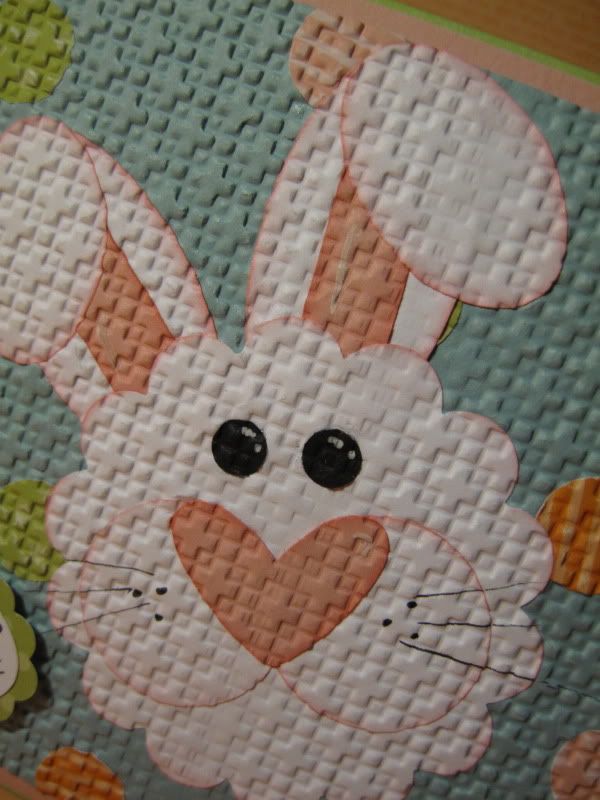 Isn't he cute!?
Punches used are:
2 3/8" Scallop Circle
1" circle
1 3/4" x 7/8" Oval
Word Window
Heart to Heart
Also used the 1/2" circle for background, and Scallop Oval for sentiment. Lots o'punches!
Have a great long weekend!