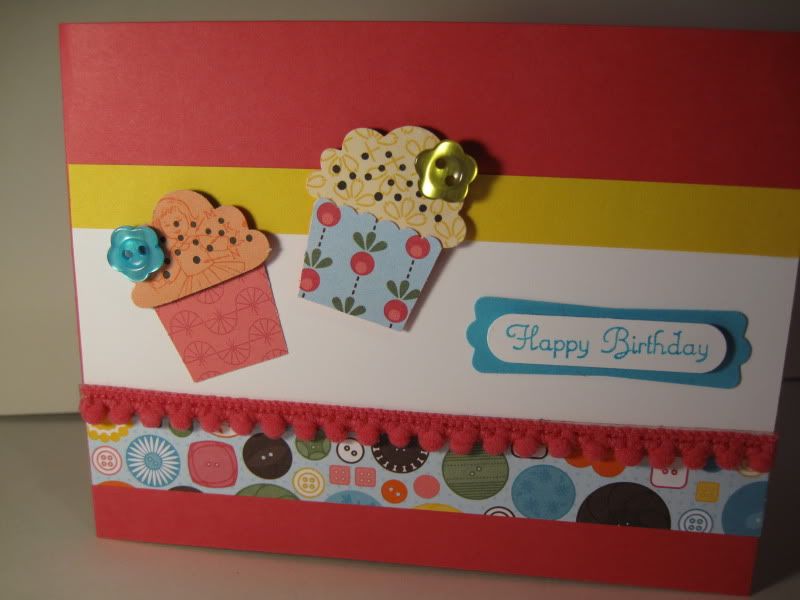 The other night, my upline Allison, had her team over for a card making night...it was sooo much fun! She let us use all of her supplies, stamps, tool, you name it! So here's one I created using the Sweet Stitches Designer Paper, but with the Cupcake Punch! This paper is so bright and fun with colours including, Melon Mambo, Tempting Turquoise, Daffodil Delight, and the list goes on...
The cute little flower buttons are from the
Brights collection of Designer buttons
....These are a steal at $10.95 for
■ 72 buttons per container; 4 each of 3 designs in 6 colors
■ Designs include large marbled button, double circle button, and small flower button
They also come in each of the 4 Colour Families!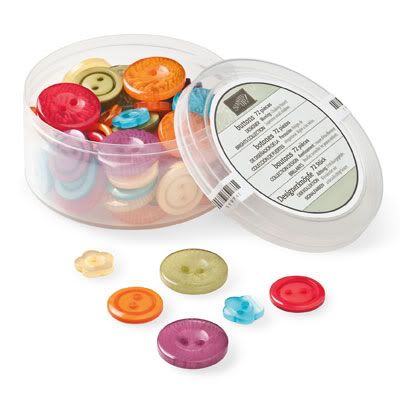 The amazing Cupcake Punch is only available til April 30, so grab yours now before you regret it! ;)
Order Online 24/7 from my website: