While I was at my Upline Allison's house the other night creating up a storm, I had her challenge me with a colour scheme and surprise stamp set! It was a blast! So this card is one out of 2 that I did during this challenge. I'll post the other one tomorrow...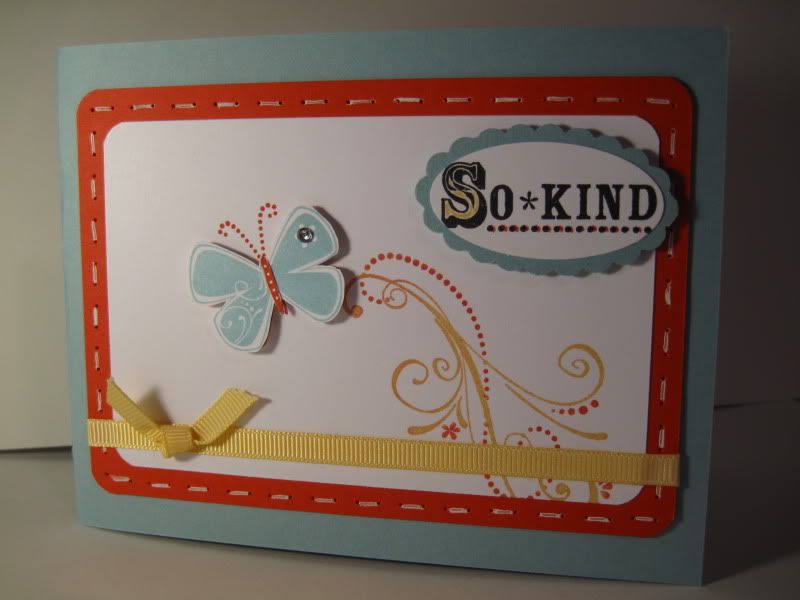 So for this card, she randomly picked out a 3 colour combo from the
Colour Coach
(a handy tool to have on hand)...my combo was Poppy Parade, Baja Breeze, and So Saffron... what an unusual combo, but it so works!
The random stamp set she picked was
Priceless
...So here's what I came up with!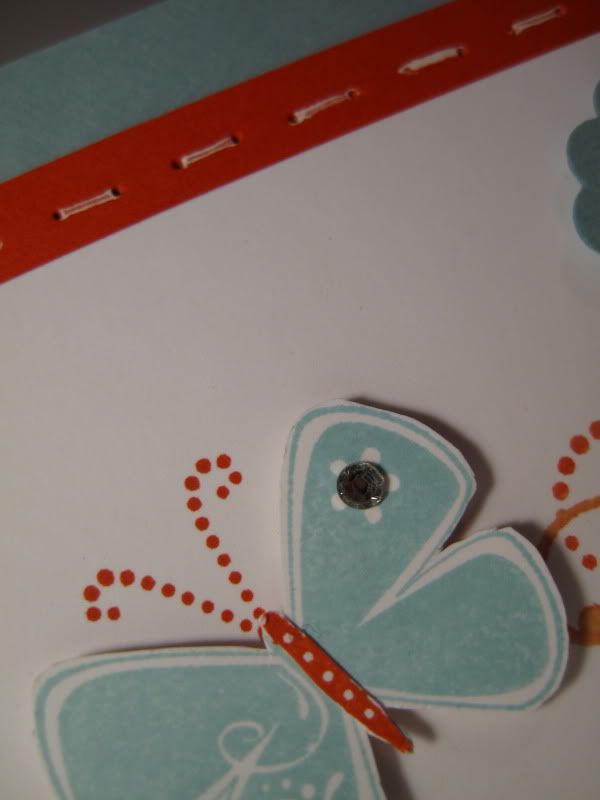 I did a little Faux Stitching around the Poppy Parade cardstock, added some bling with a Basic Rhinestone, and some So Saffron Grosgrain ribbon...
I think I did a good job for on the spot!
I recommend getting the Colour Coach, not just for when you get stumped, but for when you want to think outside the box. I would have never thought of this combo, but I like it!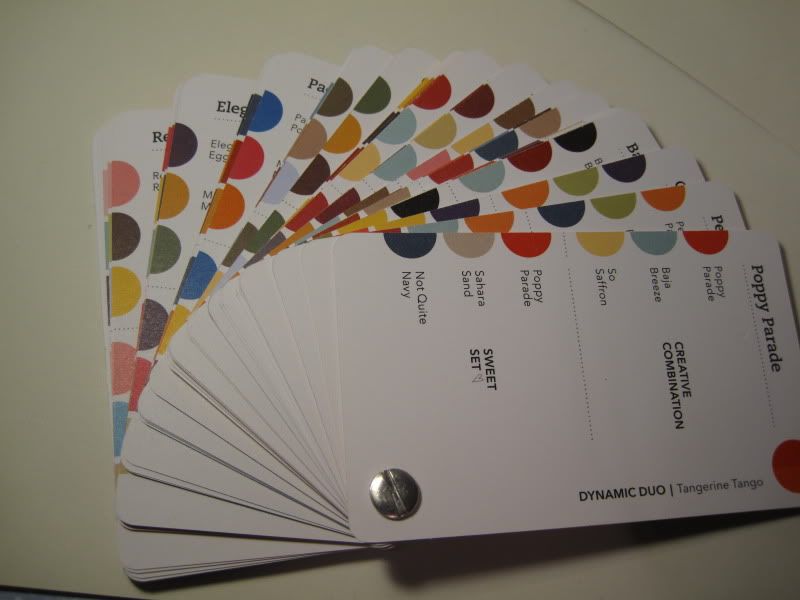 Order Online 24/7 from my website: