So if you read yesterdays post, you'll know all about the little challenge my upline Allison did for me while at her house creating...so check out that post if you didn't see it....today is the second card I did. She randomly picked another colour combo from the Colour Coach, and this time it was Perfect Plum, Wild Wasabi, and So Saffron. The random stamp set was Just Believe...
When I was half way through making this, I realized it looked very Easter-y with the colour combo, so I added a Happy Easter sentiment, and I really like it alot!
I used the Eyelet Border Punch for the lacy effect on the side...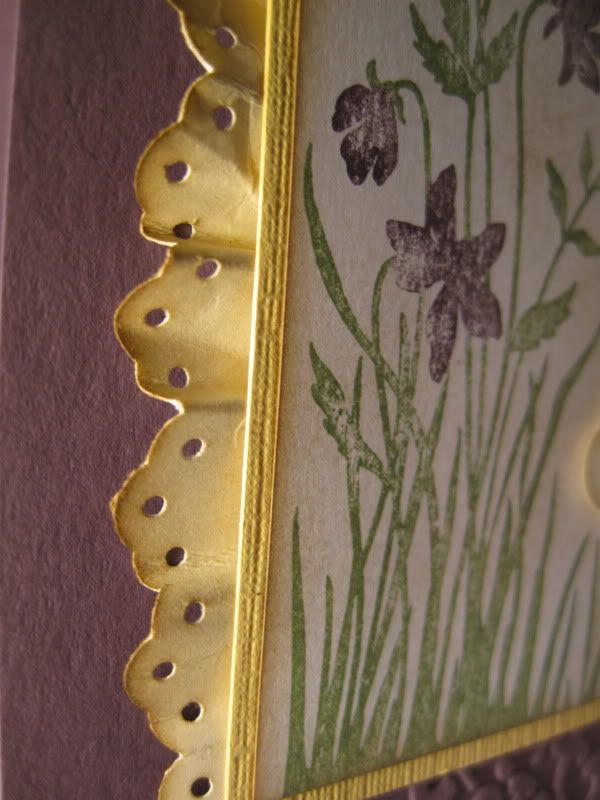 This little challenge was alot of fun for me...thanks Allison!
I think I'm going to challenge myself once a week to do this...I encourage you all to join in next time!
Order Online 24/7 from my website: