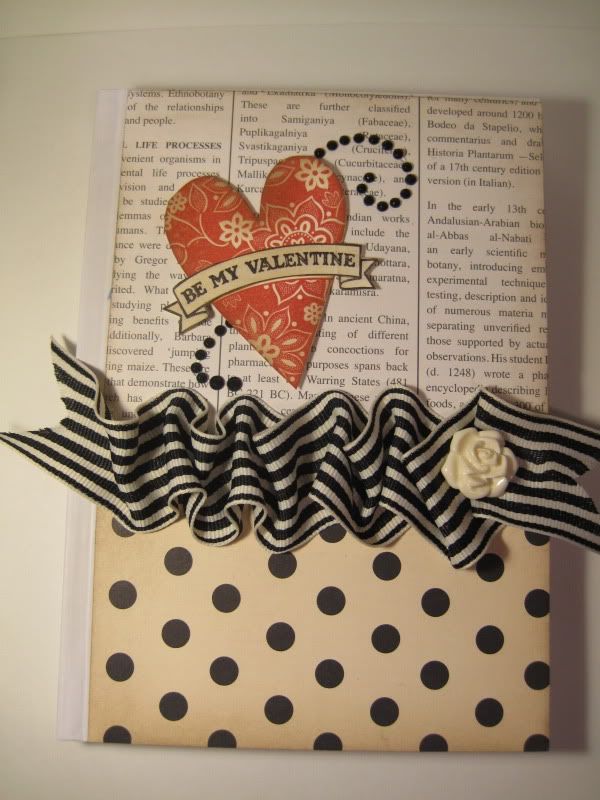 Happy Valentine's day everyone!!!
I'm not with my 'hubby' today, he's still back in Calgary, but I'm here with my family and getting snuggles from my mom's cat Sugar! :)
This is a notebook i decorated with some Love Letter and First Edition DSP... I used the gorgeous Be Mine stamp from the A la Carte section in the back of the Occasions Mini Catalogue. The ribbon is the
1 1/4" Striped Grosgrain
in Basic Black, with an added adornment of the
Vintage Flowers
... and some Black Rhinestones (from the Holiday Mini)
Hope everyone has a love-filled day today!!
Check back tomorrow for the last of my Decorated Notebooks!