We had a fantastic night at Diane's last night, creating these two cards, and playing with the amazing Big Shot!!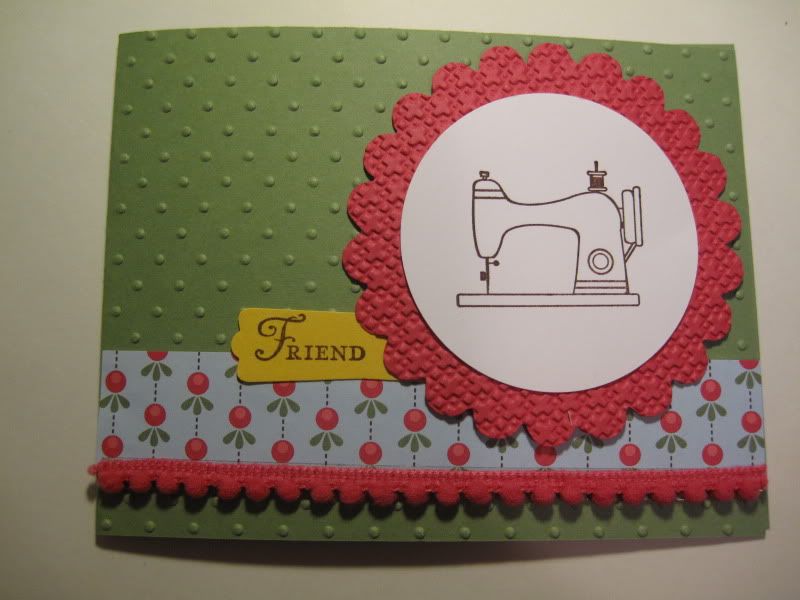 Diane had the Faith Girlz over, they are a group of tweens from our church, and they did such a great job with their cards, I was truly impressed!!!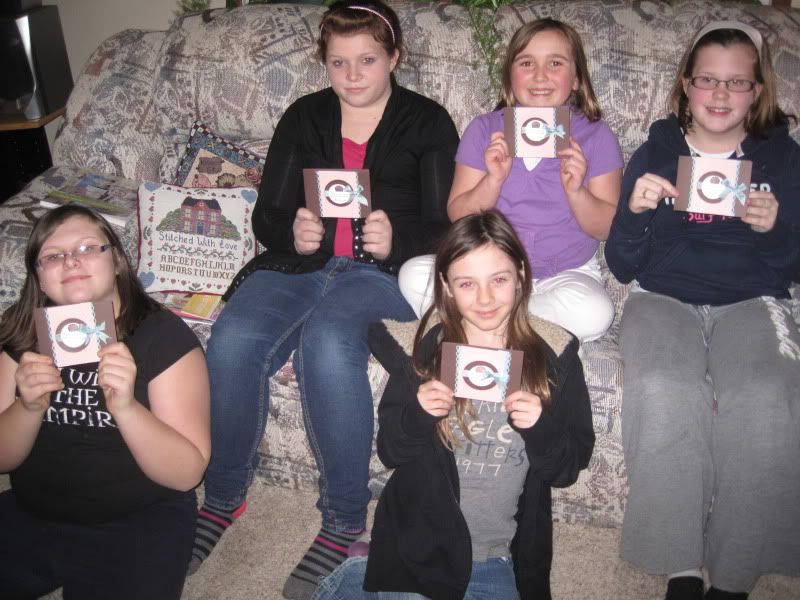 They also LOVED the Big Shot and wanted to help all the 'older' ladies with theirs as well!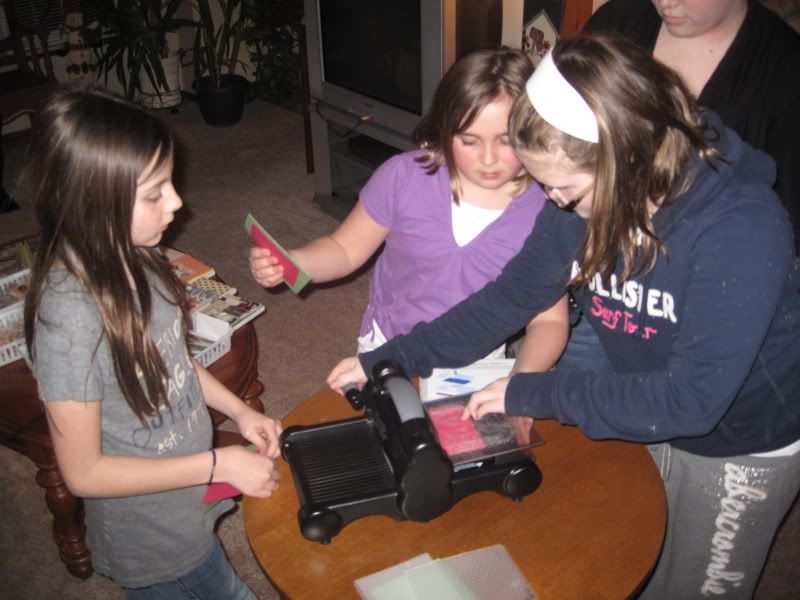 They suggested the church should get one for the kids to use for their classes...and we did just that!! Great idea girlz!!
Here's a few pics from the rest of the night as well! A big thankyou to Diane (my aunt) for hosting the workshop! I'm sure she's thrilled it's during Sale-a-bration, it's the best time of year!!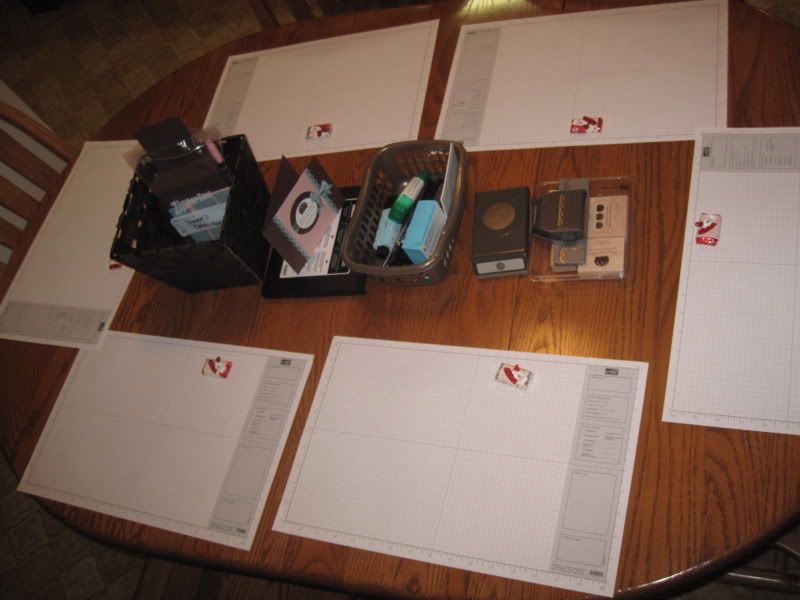 tables ready to go, with my little valentine's choc. treats!
Me showing the ladies my Simply Adorned Necklace...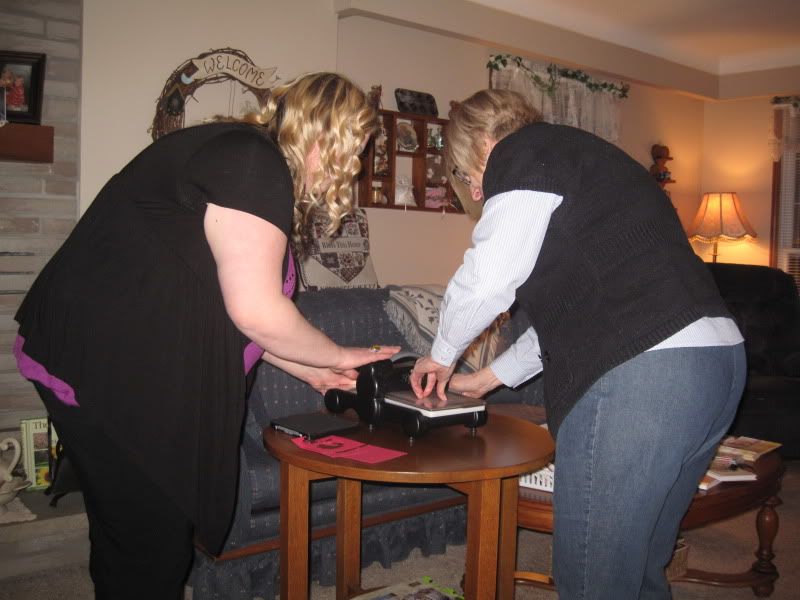 Showing Pam how to use the Big Shot.
Thanks again ladies!!!
If you're interested in hosting a workshop during Sale-a-bration, and you live in the Calgary Area...please email me at cravingstamping@hotmail.com for all the info!!!