Happy Friday!
Well even though we got our first snowfall here in Calgary this morning, I'm still not ready for winter. So I made this fall inspired cookie cutter ornament to make myself feel better. LOL
This matches with the Spice Cake Fabric Wreath I made last week. If you didn't see that post, click
HERE.
I used alot of Crystal Effects to adhere the metal cookie cutter to the Spice Cake DSP, then spread it all over to create a nice shine. You have to let this dry for 24 hrs!! I added some ripped pieces of Designer Fabric on the Linen Thread, and embellished with a Big Button in Pool Party, and a cute little tag pinned with a Vintage Trinket safety pin. The 'hand crafted' sentiment is from Tiny Tags stamp set.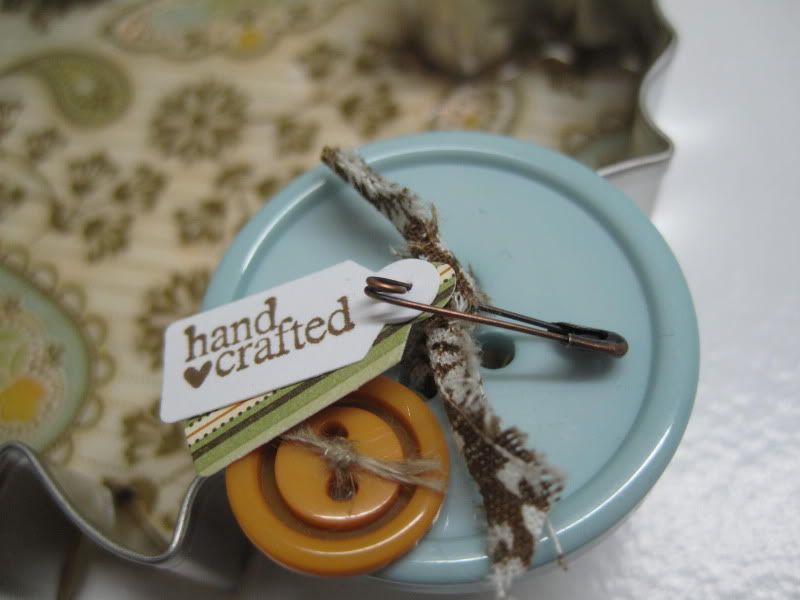 Hope you enjoy!
Have a great weekend everyone!