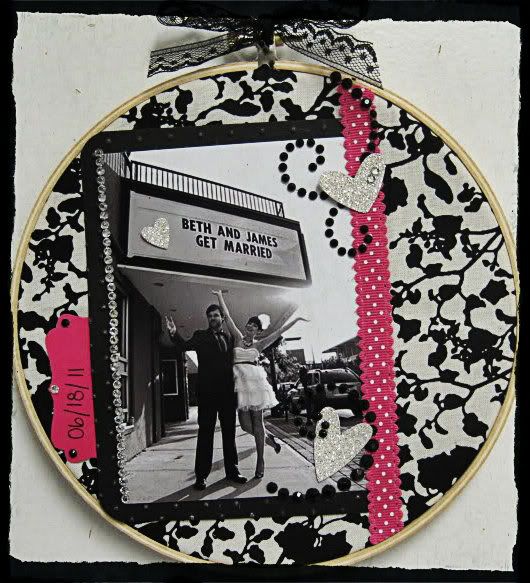 This is an embroidery frame I did with my cousin Bethany's wedding photo. I love this photo of their names on the marquis! I tried to tie in her wedding colour...Hot Pink, as well as some glitz and glam with the Basic Rhinestones and Silver Glimmer Paper. She had THE best shoes ever, sparkly pink high heels!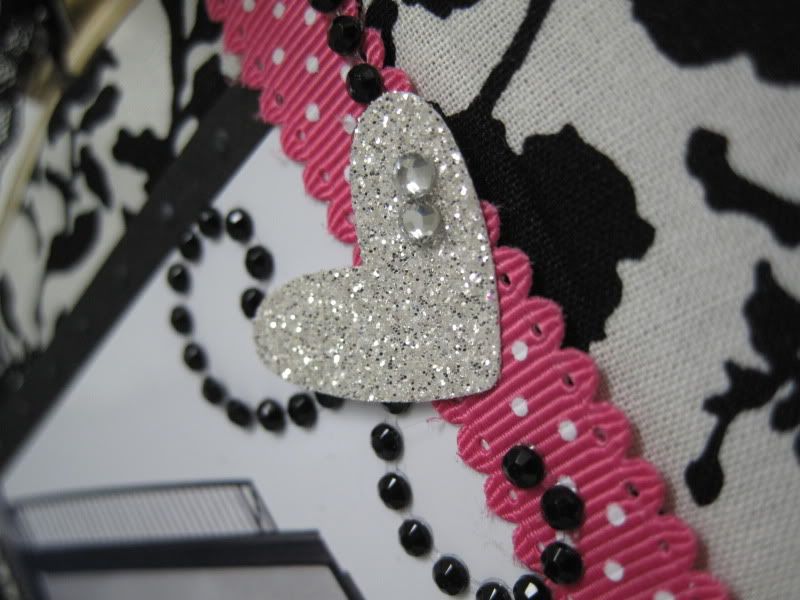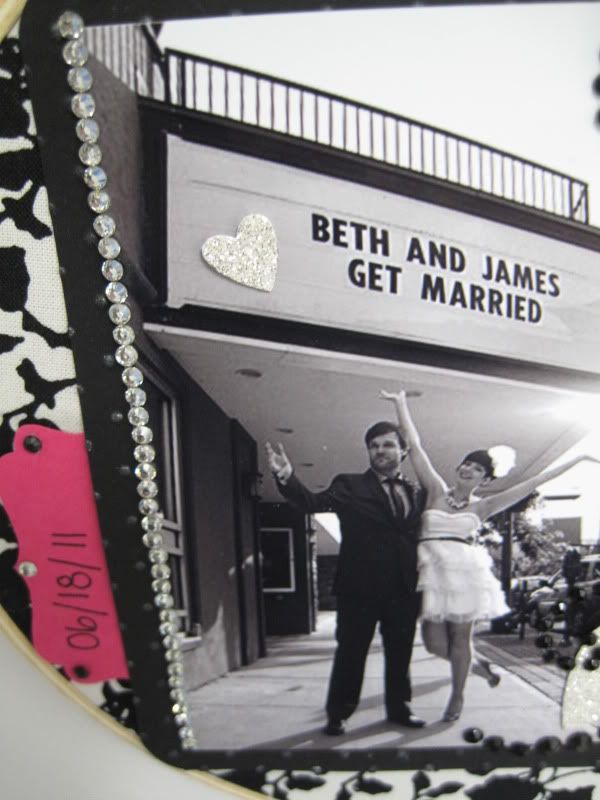 The base is from the Timeless Portrait Designer Fabric, and ribbon is Melon Mambo Polka Dot scallop.
I've been accomplishing alot of gift items...so much to share, but have to wait til I give them away, so not to spoil the surprise! Stay tuned!