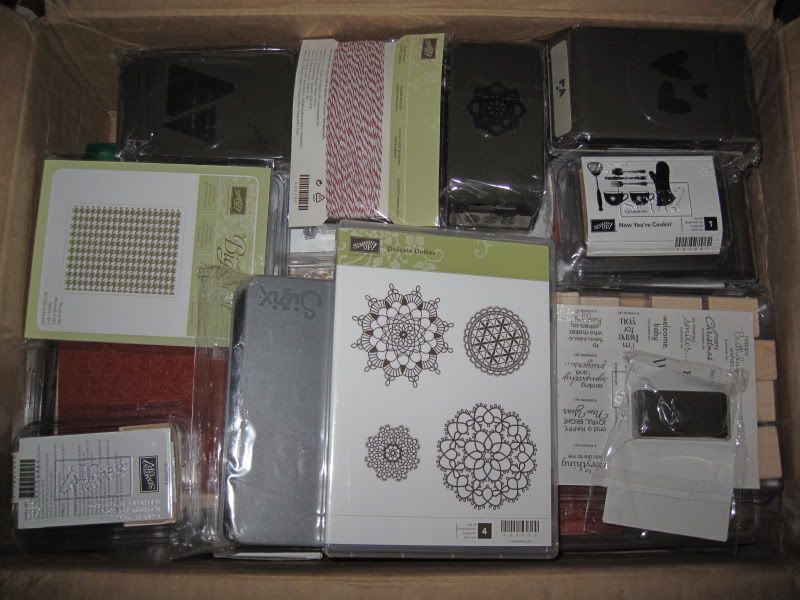 I wanted to post this last week, but forgot....I just love when the UPS man (or lady) comes with a big brown box from Stampin' Up! This was my box of goodies from my Open House in Ontario. What do you think was the biggest hit with all my customers?? the Petite Pennants Punch of course!! I believe there were 5 in this box!
How many of you demonstrators or customers with cats, do this when you open your box of goodies?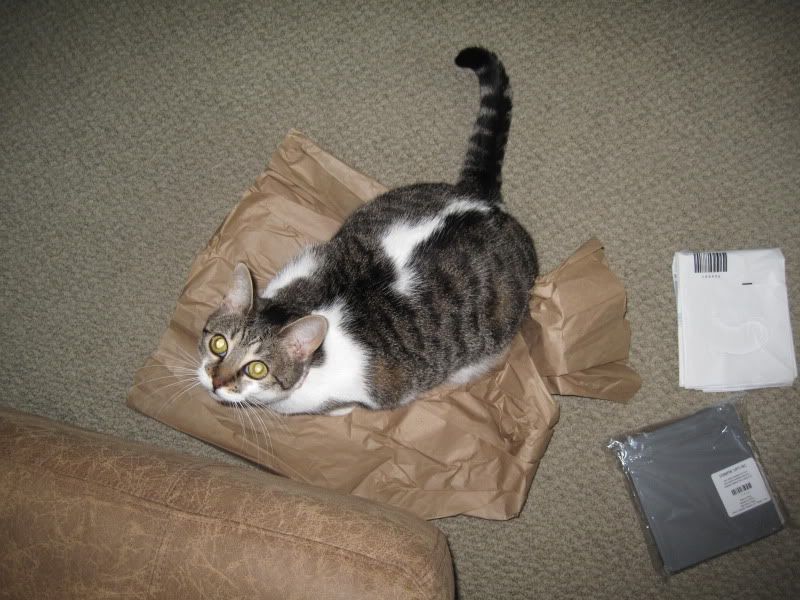 That packing paper makes a great toy, or bed...LOL
Just a reminder, the
Holiday Mini is LIVE!!
If you haven't received a copy in the mail, contact me for one!