This past week, I've been working on 2 Heritage Albums for my Gran and Aunt. This was a project my mom started like 5 yrs ago, and I decided to help her finish it while I was at home visiting. So I joined her at work the past 5 days and worked on layout after layout...so far I've done 30...going on 38 when I finish...(probably pulling an all nighter tonight, since I fly back to Calgary tomorrow! LOL) It's nice to be a part of this, knowing that eventually I will get my Gran's copy. So anyways, I was finishing a layout tonight at home, and of course, Sugar had to get her paws into everything! I had to pull out the camera for this, cause she got a pop-up stuck to her nose! It was so cute! Hope you enjoy!!
Here's a few layouts from the heritage albums, please note that the items used are not Stampin' Up! products...I was using up my mom's stash!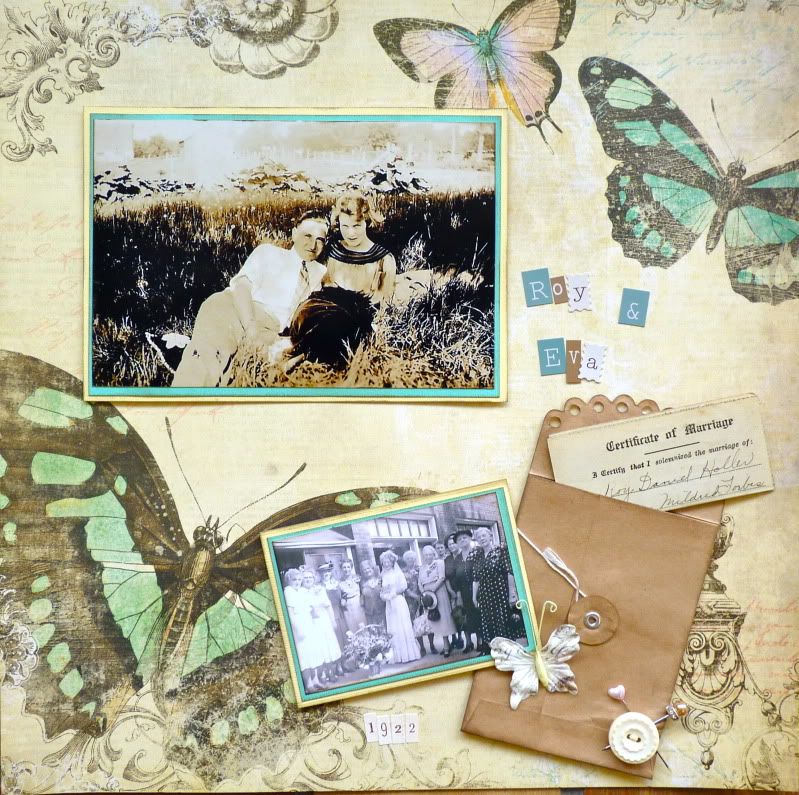 This is my Great grandparents, with their real marriage certificate and wedding photo.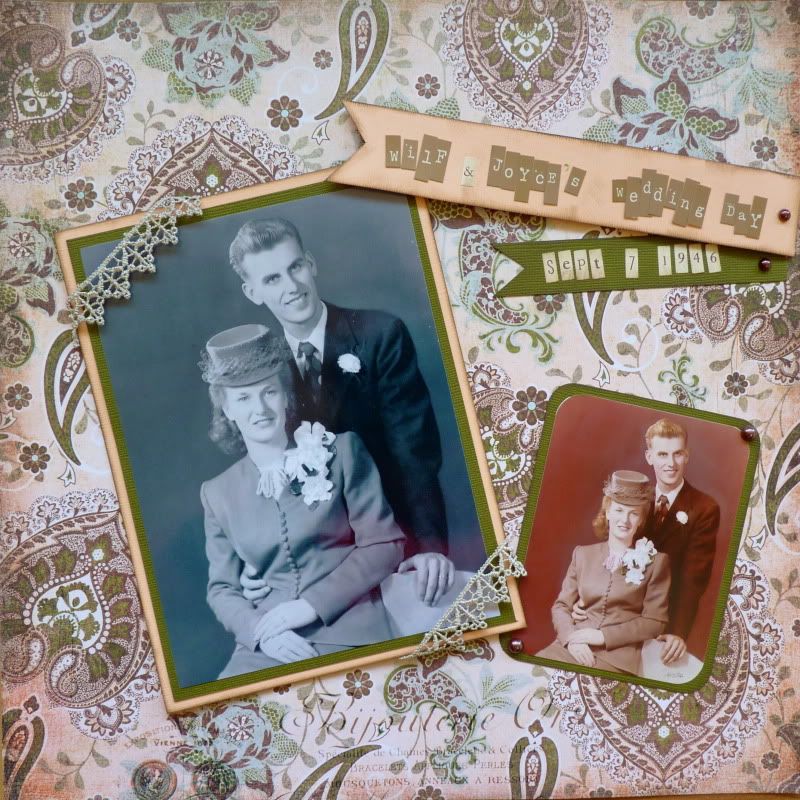 These are my Gran and Gramps on their wedding day.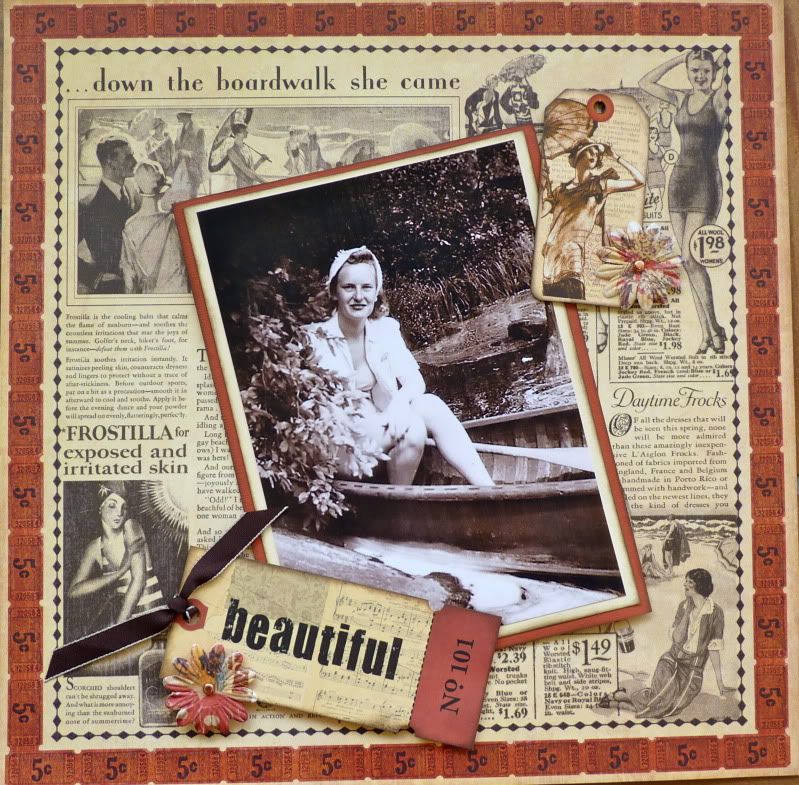 My beautiful Gran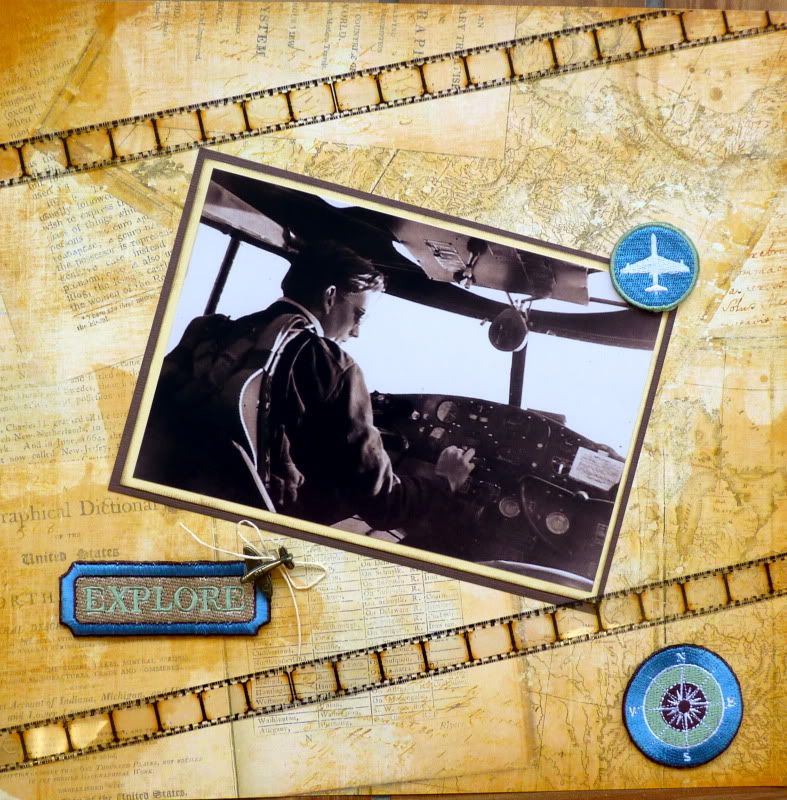 My Gramps training in the Air Force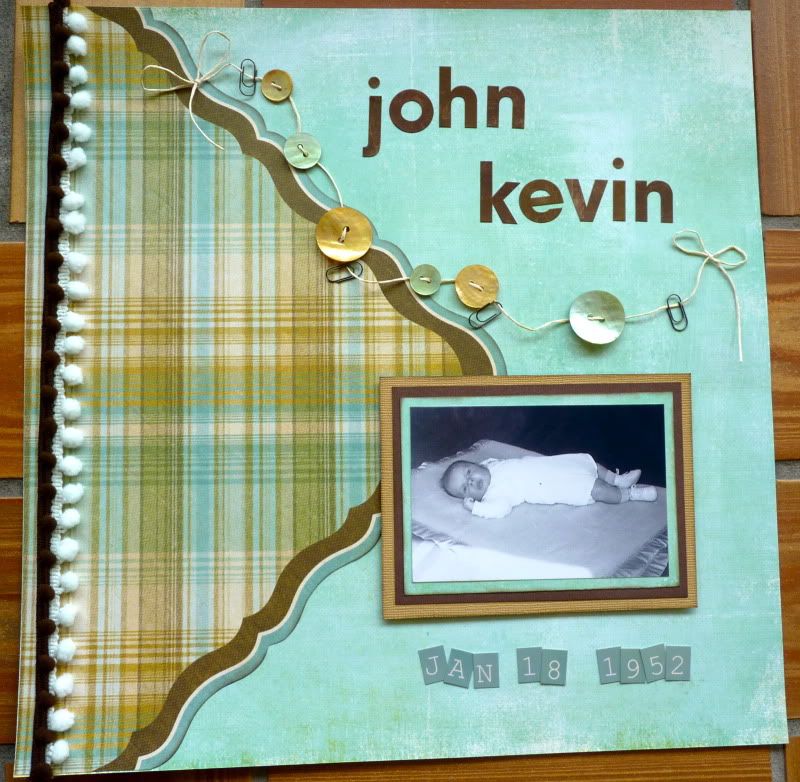 My uncle Kevin
there's tons more....but these are my faves....
Well, I'll be back to reality Friday, just in time to play with some of my new goodies waiting for me when I get back! Also gotta start my swaps for the Edmonton Regionals I'll be attending Sept. 17! Excited for my first Stampin' Up! event!