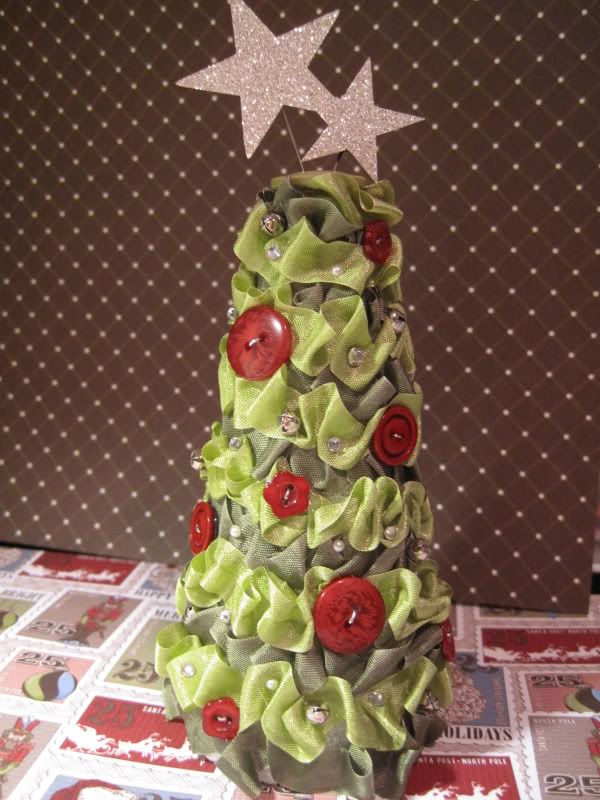 I'm getting in the Christmas mood...and it's not even Halloween yet!
But I'm trying to get things done earlier this year...pff...who am I kidding..LOL
My goal this season is to make alot of 3D items...home decor especially. Here's my first attempt at a Christmas Tree Decoration. I started with a styrofoam cone base, then scrunched Seam Binding Ribbon around it with Sticky Strip. The ribbons are in Always Artichoke and Pear Pizzazz colours. The ornaments are Cherry Cobbler Designer buttons, Basic Rhinestones and Pearls, and a new fave....Mini Jingle Bells!!
aren't they so adorable? and tiny!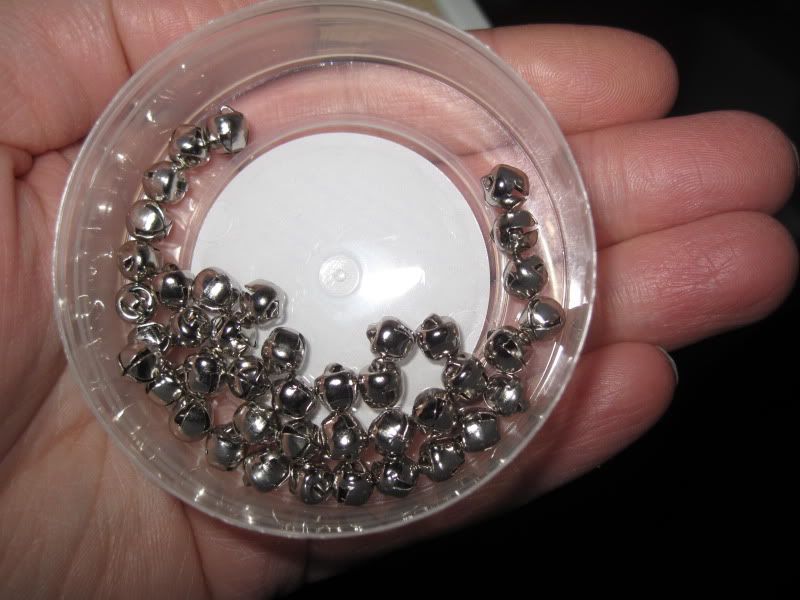 For the top of the tree I put a big button and then stuck 2 pins in the button holes with Stars cut on the Big Shot Stars #2 die glued to them. I cut the stars from the new Silver Glimmer Paper from the Holiday Mini Catty. I love how they twinkle!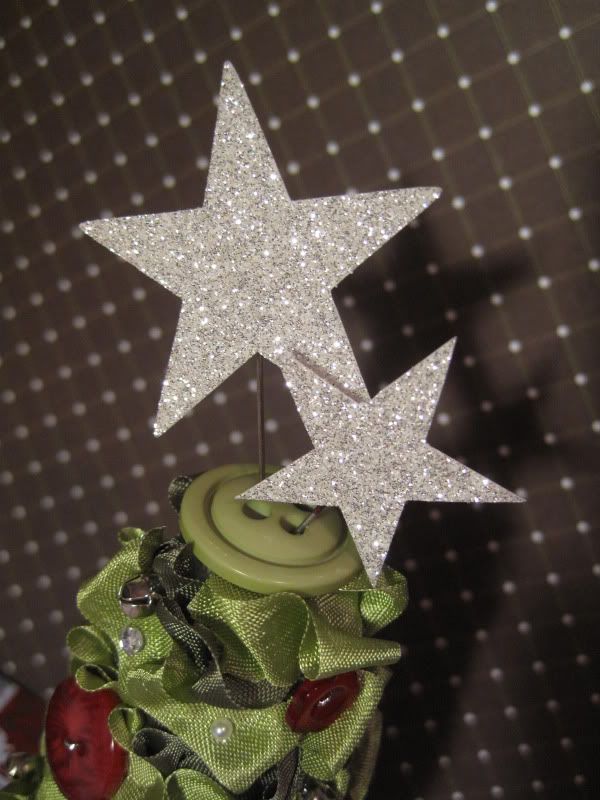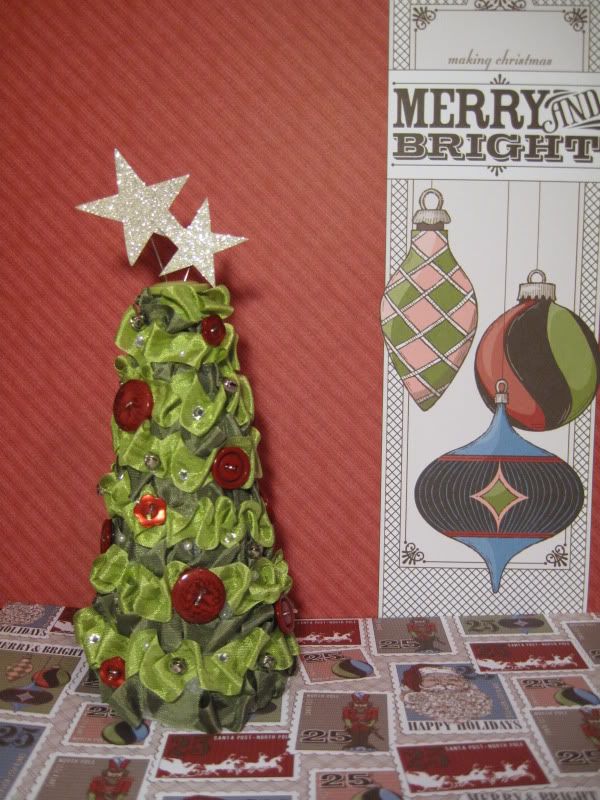 What do you think? looks cute with the Letters to Santa Designer Series Paper doesn't it? Well check back tomorrow for another Christmas Tree using that paper!