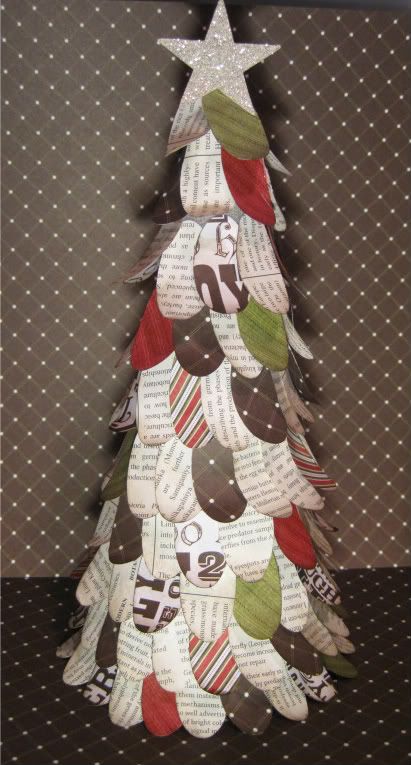 Here's my second Christmas Tree Decoration...if you missed my first one, it's yesterday's post!
I punched out tons of ovals with the Large Oval Punch in First Edition and Letters to Santa DSP, then glued them onto a styrofoam cone. Curled them and sponged them a bit.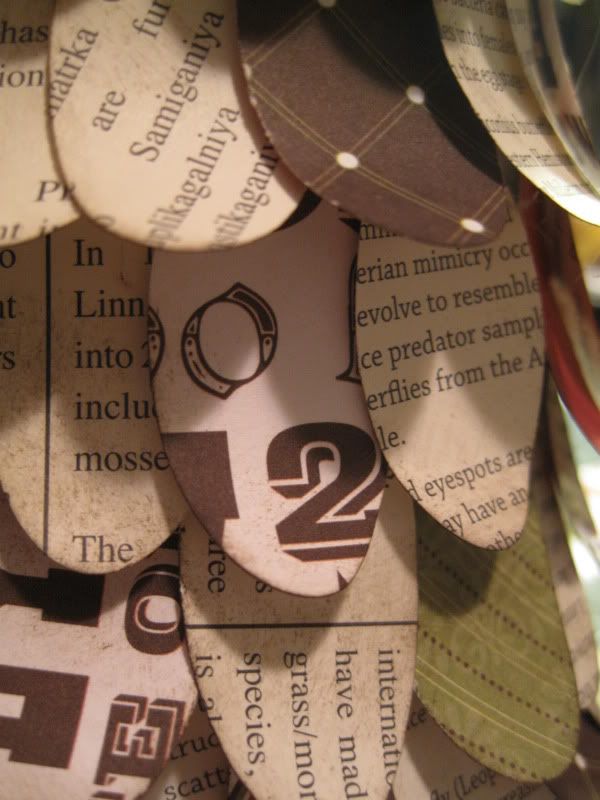 Topped it with a star out of Silver Glimmer Paper...and you got an easy home decor piece, great for a gift too! Here's both of the trees I made together...i think they are pretty darn precious!