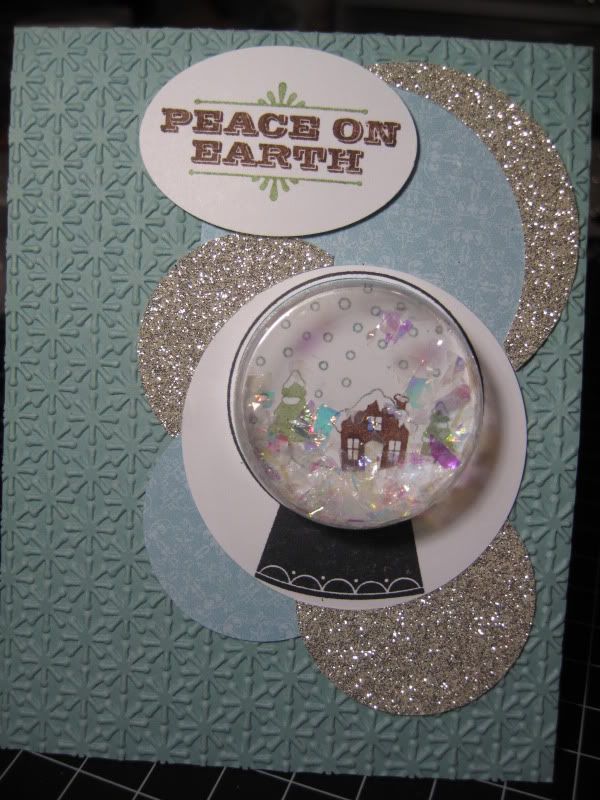 This is my first time using my new Mica Flakes from the Holiday Mini catalogue, and I am in love with them! Can't believe what a great deal these are! Only $4.50 for a HUGE container! I was expecting something like the regular size for the Glass Glitter. Here's a photo to show you the difference!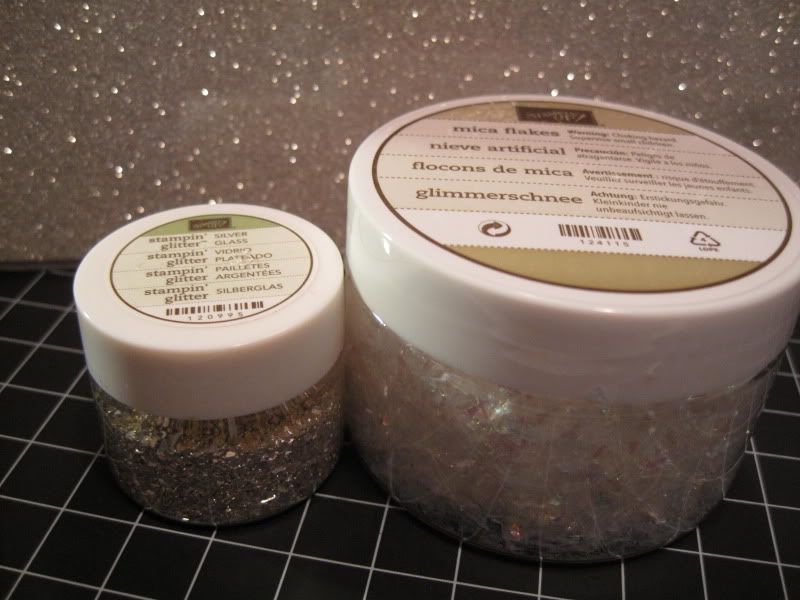 And a little goes a long way! This will last me forever!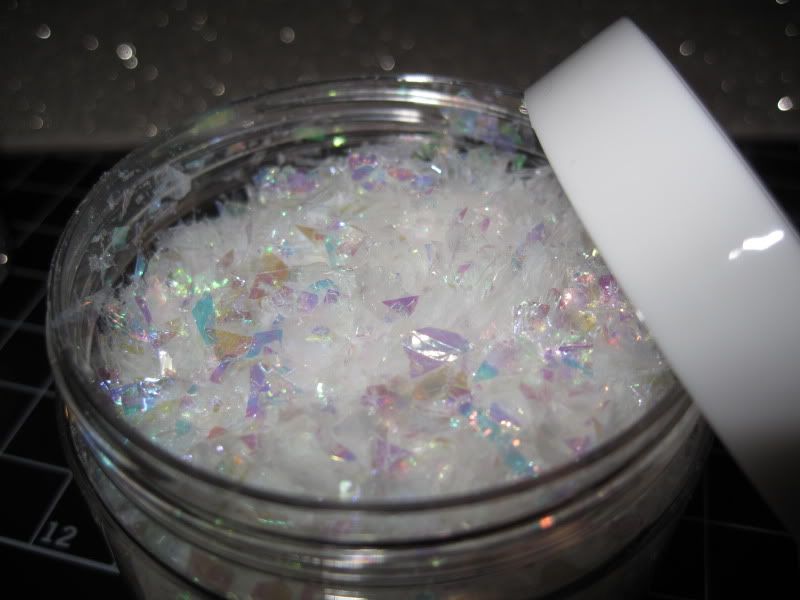 I also used the new Silver Glimmer Paper for the first time...it's so sparkly! I'm so happy they came out with another colour, i loved the red one! Hopefully next year they will have more colours!
So to make this little shaker card, I used the Treat Cups with some Mica Flakes inside.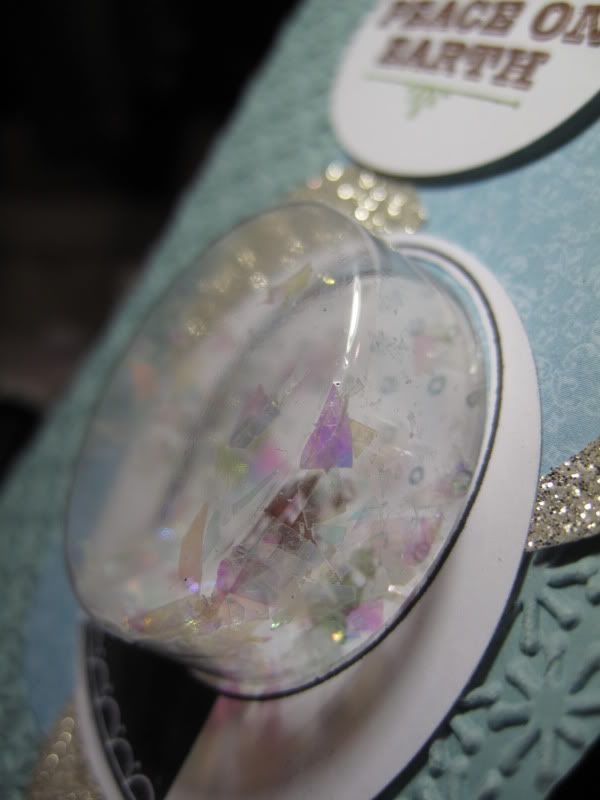 Thanks to Rita for letting me know this Sweet Snowglobe isn't retired, like I previously thought...LOL I could have sworn I saw it in the new catalogue, but didn't see it in the A la Carte section, or the Christmas section...it is actually on page 61 in the treat cup coordinating stamp section!