It's been so hot here in Calgary the past few days! So it's perfect weather for using my Sunny Fun stamp set from the Summer Mini Catalogue! It was my first time using this adorable set, so I made 3 cards so I could test each stamp! It's so hard to choose a favourite, but I think I like the popsicles...or maybe flip flops...can't decide!
Here's each one up close: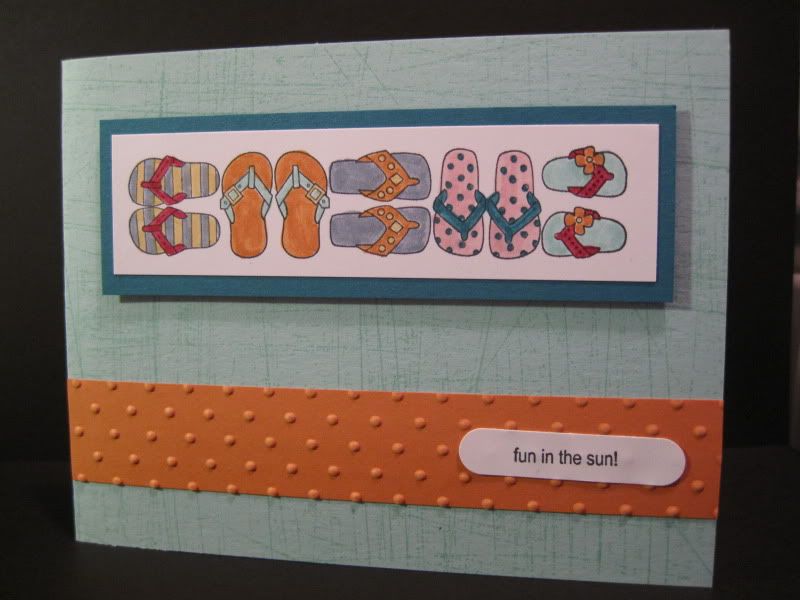 Cardstock colours used in all three are: Island Indigo, Pool Party, and Peach Parfait...all summery names!
Tell me, which stamp is your fave??