When I got my Pennant Parade stamp set in my pre-order, I soon realized how many different uses there are for this set...not just for Pennants!
I adore this idea, which I saw in a photo in the new Idea Book & Catalogue (available to order from July 1st).....turn the pennant stamp upside down and add the top of the Cupcake Punch, and you got a cute little Icecream Cone!!! Isn't that adorable! and so easy!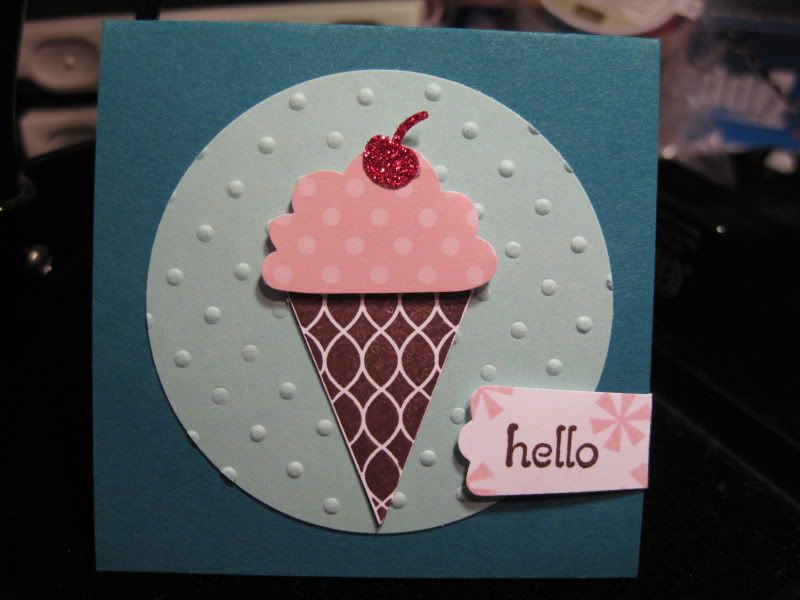 There is a stamp for a bottom of a Christmas tree....turn the pennant upside down, and you got yourself a cute Christmas card!
So many great uses for this stamp set and punch!!
Check my post yesterday for my
birthday banner card
....if you missed it!