I got my pre-order today in the mail!!! And the new 2011-2012 Idea Book & Catalogue! Oh my, it's so amazing! I think I say this everytime a new Stampin' Up! catty comes out, they keep getting better and better! So for my first of many sneak peeks I'm showcasing the new In Colours, and they are so gorgeous and summery!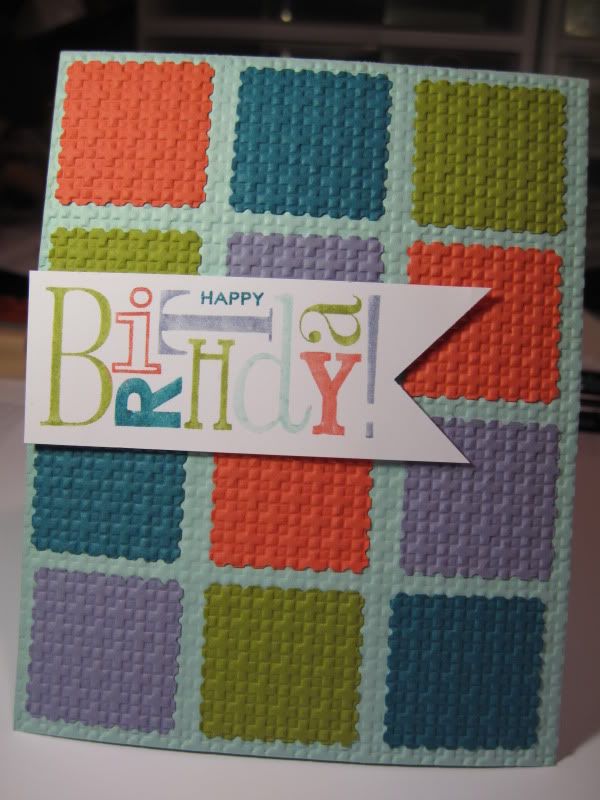 The new colours are:
Island Indigo....Calypso Coral...Pool Party....Lucky Limeade...Wisteria Wonder
aren't they beautiful!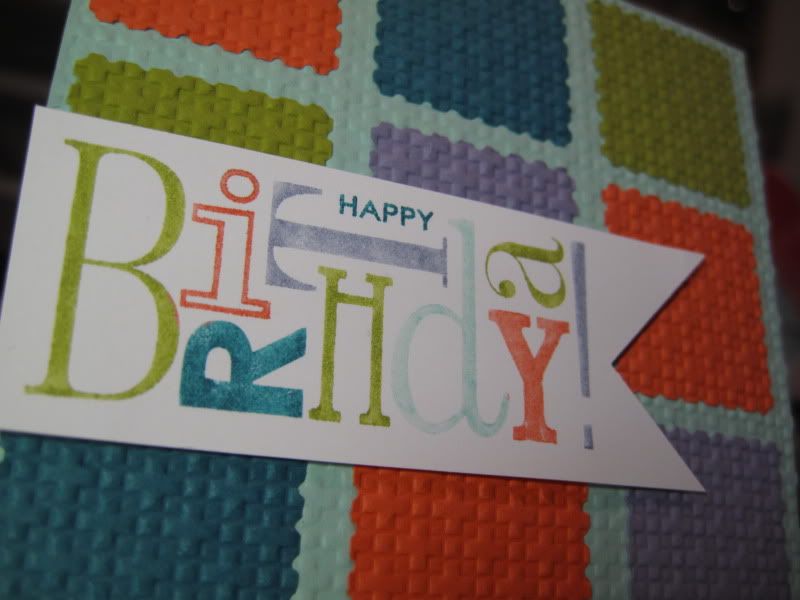 I used the cardstock punched with the Postage Stamp Punch, then embossed it with the Square Lattice Folder to create a quilted look. The stamp is from a new Hostess set called Happiest Birthday Wishes. I coloured it with the new In Colour markers.
Hope you enjoyed this sneak peek! Let me know in the comments which new colour is your fave! I think mine is Calypso Coral and Island Indigo...but it's so hard to pick!
Check back tomorrow for more sneak peeks!
Don't forget to get your
Last Chance Items
before they are gone!