I took a little hiatus from the blogger world...but I'm back! I've got a 4 day weekend, and excited to get back to stampin'! I just wanted to share a few photos of my cousin Bethany's wedding invite, it's so freakin' cute!! And also a photo of her with my card I made for her bridal shower!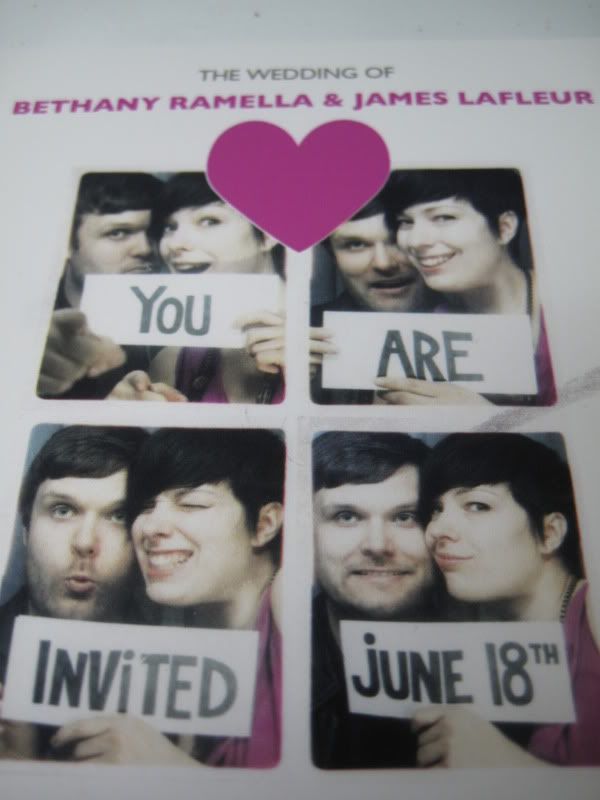 And, in case you missed my post about the card, here's a closer look....
Can't wait to go home for the wedding!!! Only 26 more days!!! :)
I'll be back with new projects later! Thanks for stopping by!!