I needed a little springtime flowers to cheer me up! It's been raining for what feels like an eternity! And still more rain in the forecast! So here's a bright and springy card using the new Beyond the Garden DSP, and the lovely quote from the Fabulous Florets stamp set.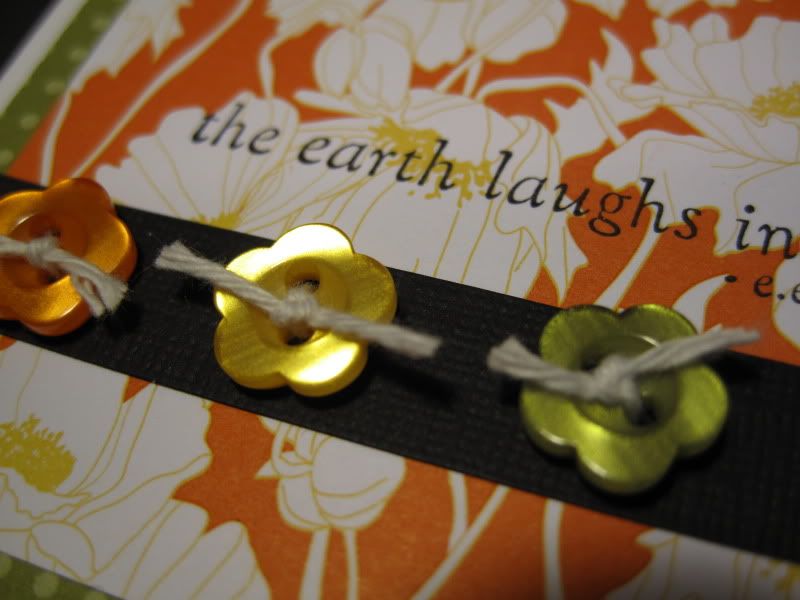 I used matching flower buttons from the Brights Designer Button Collection
and tied some White Baker's Twine.
And to cheer everyone up who's miserable with all this dreary weather ...here's a few photos I took over a week ago when it was gorgeous out!
Can't wait to see the sun again!!