Happy Victoria Day weekend to all my fellow Canadians! For those who never heard if it...
Victoria Day celebrates Queen Victoria's birthday (May 24th). Canada is still a member of the Commonwealth of Nations, of which the Queen is head.There's a little Canadian trivia for all my American readers. So I thought I'd make a card worthy of the Queen herself, or anyone who wants to feel like a Queen for a day! This could make a cute bridal card too!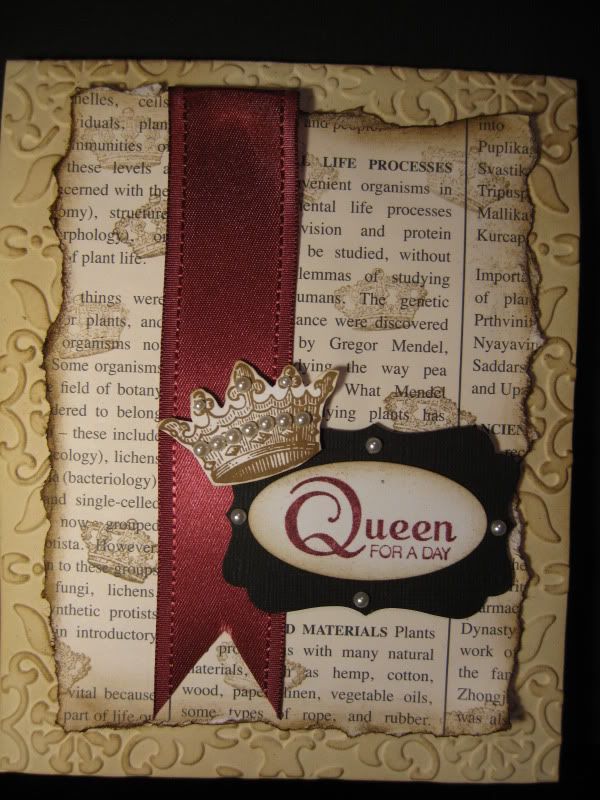 The crown stamp is from Artistic Etchings, and the mini crown (on the background) is from Clearly for You. The sentiment is from You're a Gem. I added some royalty to the card with satin ribbon and Basic Pearl embellishments! The card base is embossed with Vintage Wallpaper embossing folder on the Big Shot!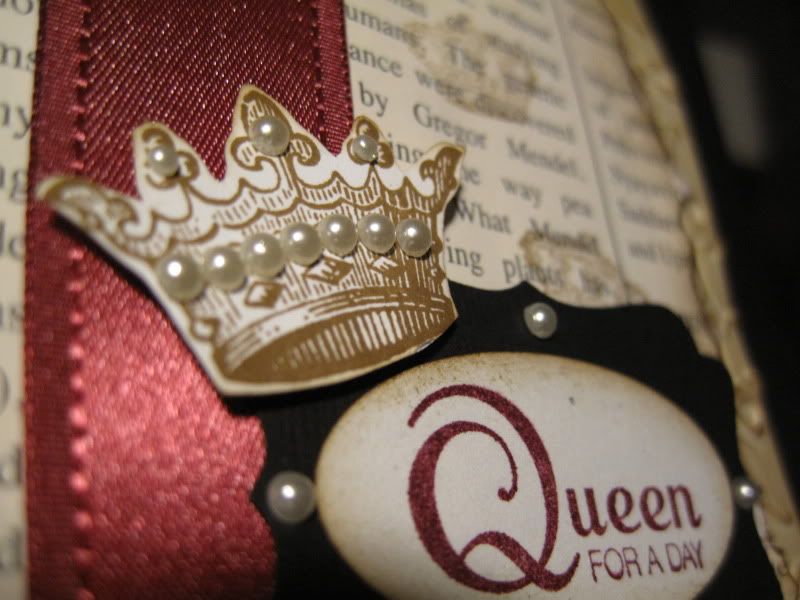 Hope everyone is having a great long weekend!!! It's been gorgeous here in Calgary, except for today we got rain! But that means more green to come!!