A bunch of us got together at Kim's house for a Demo meeting this Friday night. Allison, Kristine and Kim gave us lots of fantastic information they learned from Leadership in Nashville this month. We got to see all of their fabulous Make n' Takes and Swaps! It was so much fun! Here's a few pics from that night...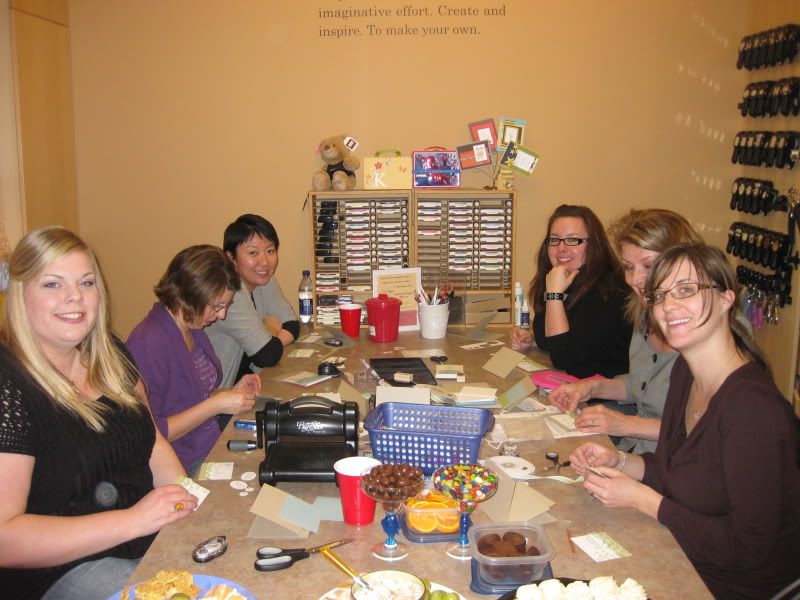 A bunch of us doing our Make n' Takes...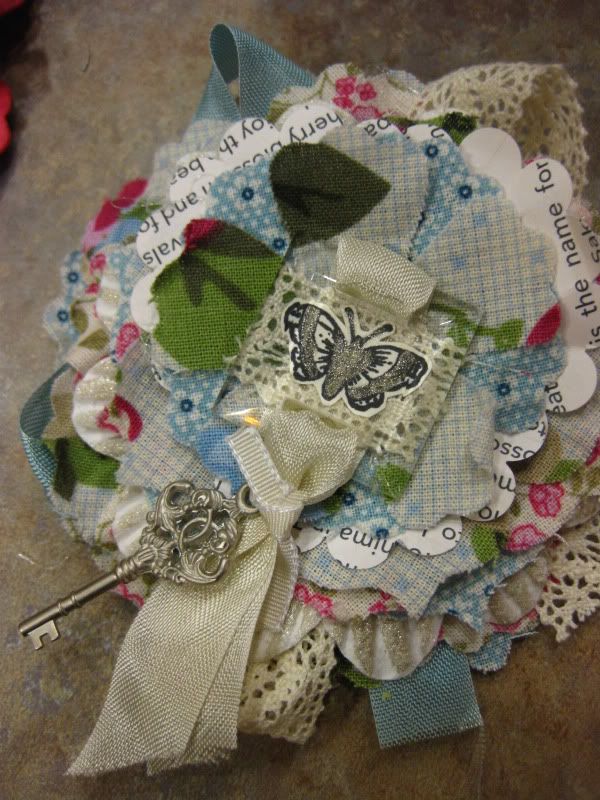 Beautiful pin made with the new Springtime Vintage Designer Fabric, Beveled Windowpanes and Trinket Keys! (from Leadership)
Allison and some of her downline: Amy, Darlene, Niki, (allison) and Me!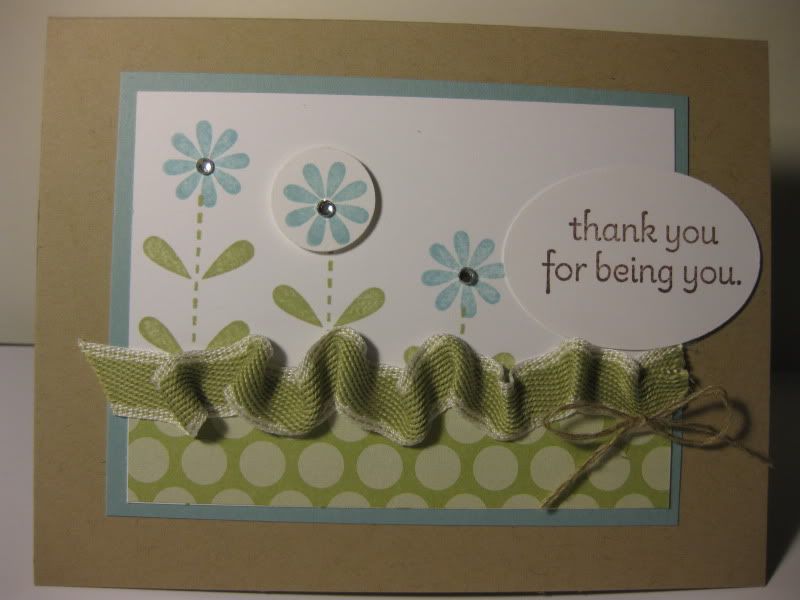 Our Make n' Take from that night, cased from a Swap at Leadership (don't have the name, sorry!)
Everyone checking out the awesome Swaps!
It's always a great time at Kim's, thanks ladies for all the info, it's always welcome!