So as you know, I am a Pinterest-aholic, and I saw how you can make easy smoothies or sorbets by just blending frozen fruit, greek yogurt and honey...well, I figured I would actually do it more if I had a smaller easy blender. So I got myself a Magic Bullet! LOL I've seen these around for awhile, but figured for only $38 at Walmart, it was worth a try. As soon as I got home with it I tried a smoothie with frozen peaches, raspberries, greek honey yogurt and some coconut milk!
It's so good!!!! and quick and easy...just what I like!
I have had a very productive day so far! I woke up at 7:30am, got ready and was out the door before 9! Went shopping and was home by 1:30! Now I've still got the rest of my day to do stuff at home....like crafting! It's a crappy weather kinda day, wet snow...bummer....
But at least I have my green onions to give me some greenery to look at....LOL Check out how much they grew in a day! Already having some growing out of the champagne glass! crazy! This is only Day 5!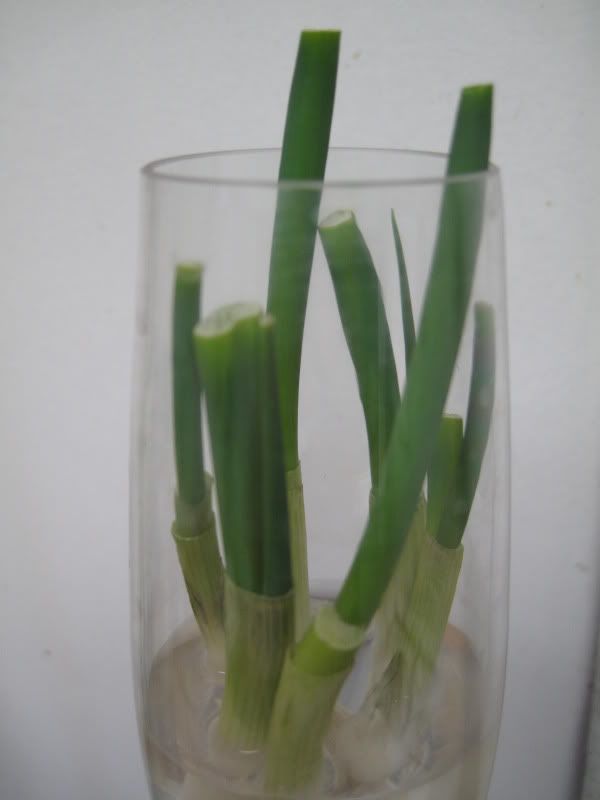 I <3 Nature