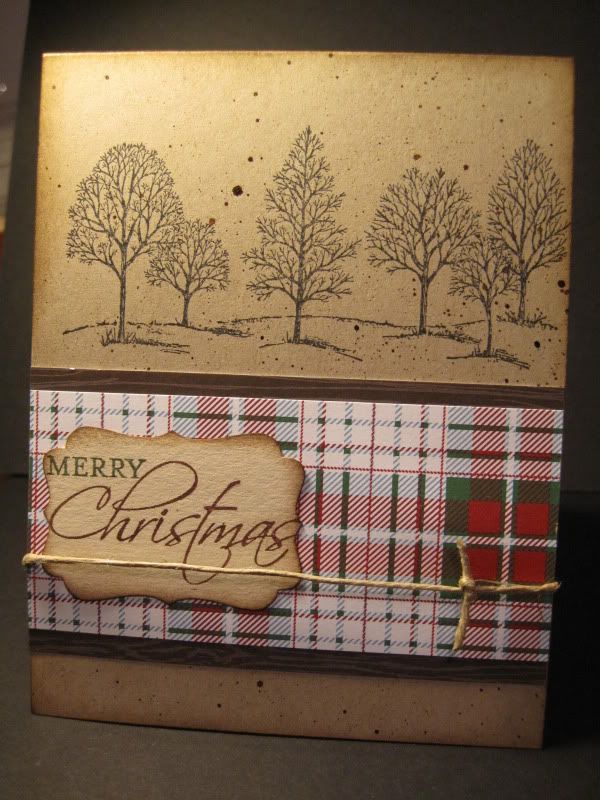 The Frostwood Lodge Designer Series paper is a great way to turn a Christmas card into a more manly one. My boyfriend asked for me to make a few for his bosses at work, so I whipped these up in no time! I was waiting for a chance to use my new paper! LOL
Not only do they have 'lumberjack' plaids but also wood grain papers! Love it! I paired this paper with the Lovely As A Tree stamp set. One of my faves! Then used some Log Cabin Smooch Spritz! Perfect name for this card! The base of the card is Crumb Cake, which pairs perfectly with the Crumb Cake Envelopes, which I also stamped a pine tree image on.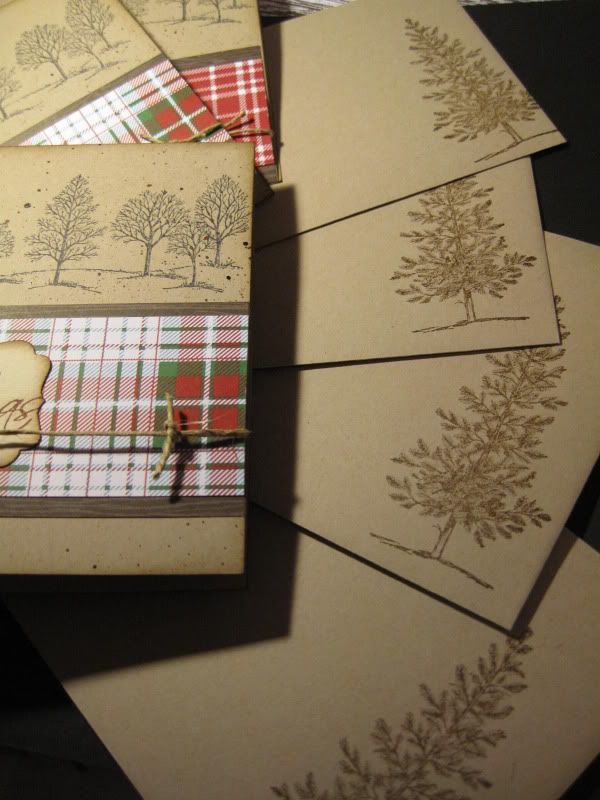 Oh and don't forget the 'manly' Hemp twine wrapped around the card as well!