This long weekend I decided to make a few new recipes I found off of Pinterest. I made these Sweet Potato Bean Burgers!! Delish!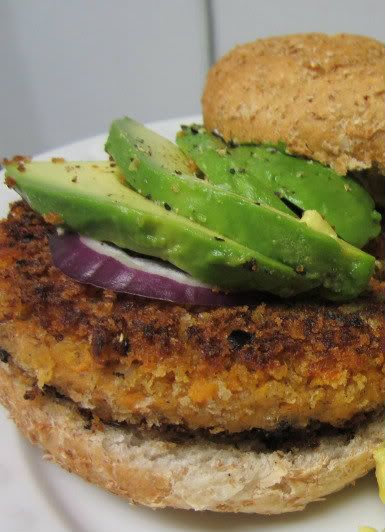 But being a cook by profession, I never really follow recipes exactly, except in baking of course. I changed up the whole wheat flour in the original recipe and used Stone-ground Black Bean Flour, thought it would add more fibre and protein. So I decided I'd do a little step by step with photos if anyone wanted to try these. The were good, but I recently found a different recipe using chick peas instead of beans, so I think I would like those even better.
This is an easy recipe! You just need a large sweet potato, 1 can of Cannellini beans (white kidney beans), Tahini (pureed sesame seeds) and flour for binding ( I used the black bean flour) as well as seasonings like salt and pepper, cajun spice or lemon pepper, anything you like really!!




the recipe says to bake your sweet potato, but to save time, I peeled and sliced mine then threw it in the oven til tender, probably 15-20 mins. Alot quicker!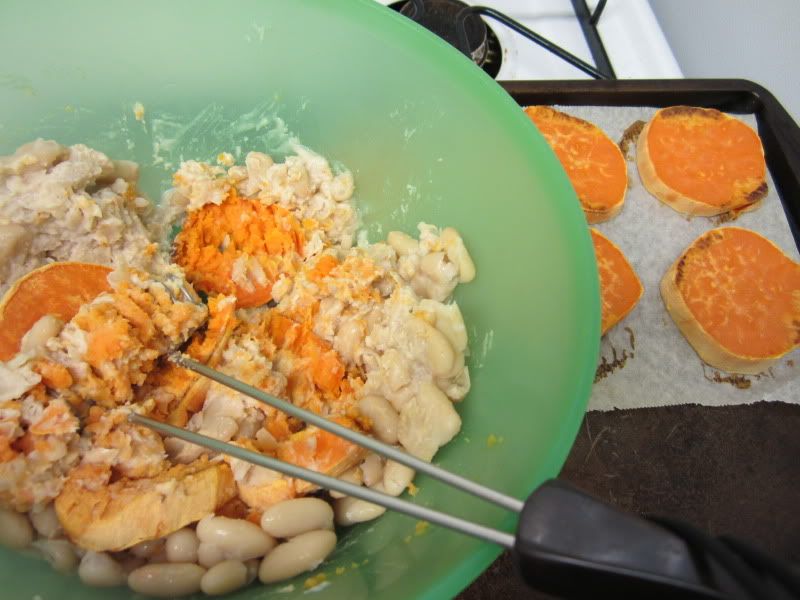 Then open your can of beans, rinse really well, and mash them with your baked sweet potatoes
season and add enough flour to bind it so you can form patties.
Next coat the outside with Panko bread crumbs seasoned with whatever you'd like, I added Cajun spice. Then heat up a frying pan with oil and pan fry til golden.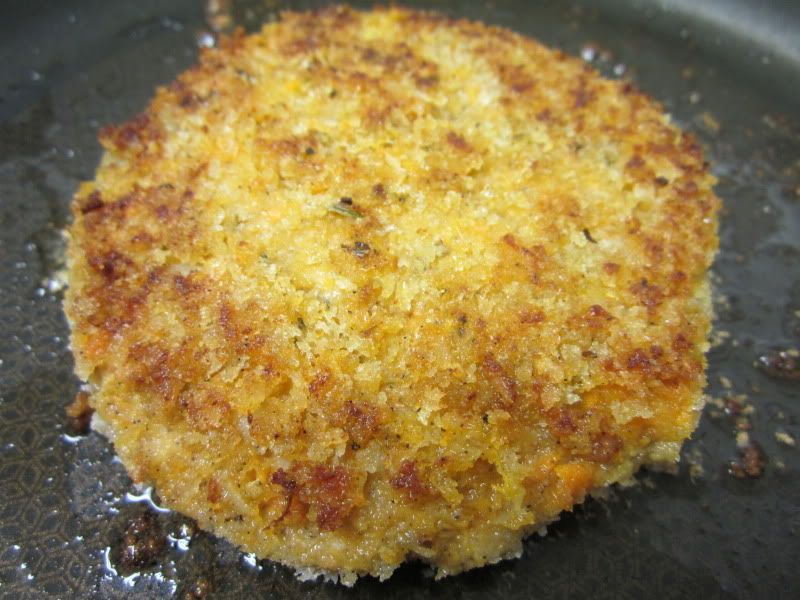 Top it with your choice, I used avocado, red onion, hummus and sriacha mayo, on a whole grain bun. Delish! I paired this with a fresh corn salad which I will share with you all tomorrow!!
Can you believe it's been about 3 months that I've been 'vegetarian'? I completely cut out beef, pork, chicken, but will eat seafood, and occasionally fish, mostly just shrimp. I used to LOVE pork products like sausage, bacon, deli meats...etc...but have not touched them at all! Don't get me wrong, I see those delicious breakfast sausages or bacon at work daily, and I do have urges, but I have not given in to them!