I know it's not even summer yet, but I had this photo from last fall, and couldn't resist scrapping it when I got the Well Worn Designer Paper from Stampin' Up! I thought the colours matched perfectly with my scarf and blue sky in the photo.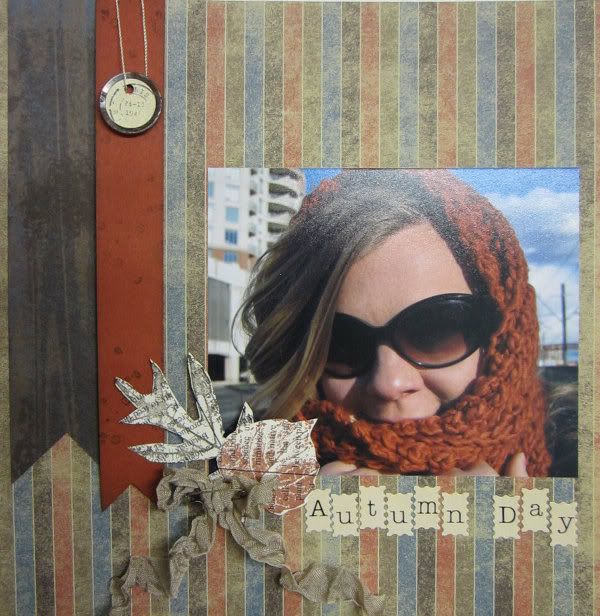 This is an 8x8 scrap page. I been wanting to do a smaller scrap book, sometimes filling a 12x12 page is hard.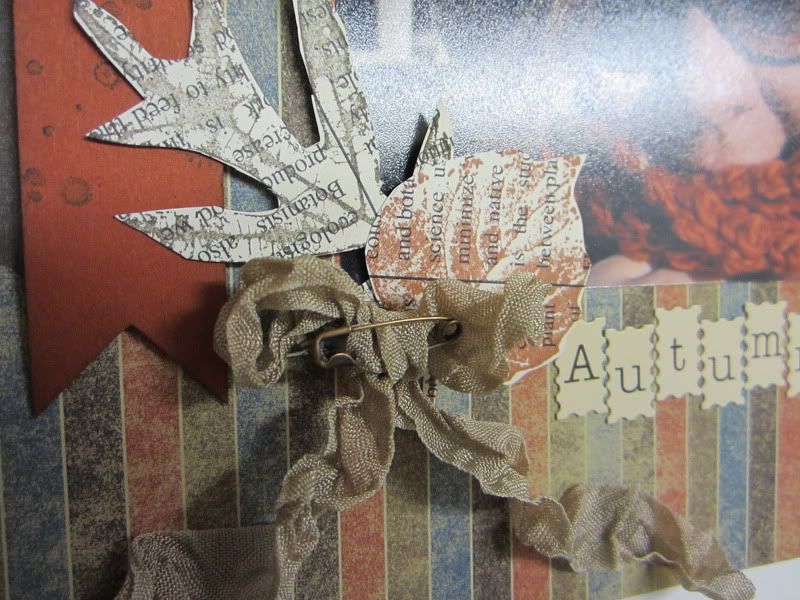 I cut out a few leaf images from the French Foliage stamp set on First Edition DSP. Added a bow with crinkled seam binding ribbon (used starch spray) and a mini safety pin, all from SU! The letter stickers are from Prima.
Well since it isn't Autumn just yet, here's a photo of what my lilacs look like on my street....a few more days and there will be a sweet smell in the air!! Open my windows, and free air freshener!