I made this frame decor for my mom's scrap room this Christmas. I recently gave it to her while on my 3 week trip home. (yes I know I haven't posted for a long time!!! ) I'm flying back to Calgary tomorrow! It's been a great 3 weeks here with my family!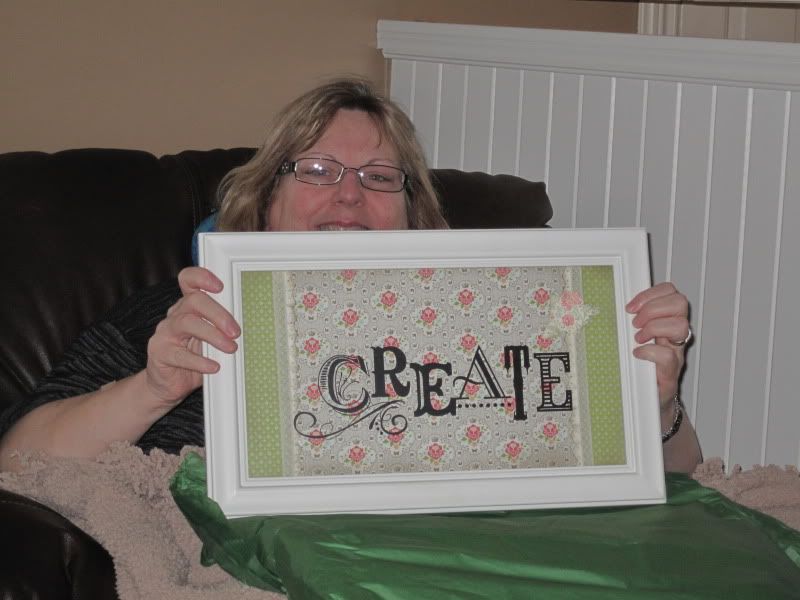 I used the Stampin' Up! Decor Elements 'Create' and applied it to the glass on the frame, then created a background with the Everyday Enchantment DSP for inside the frame.
Well, gotta get packing!