I had to post this because I've been planning on making one for the past month, but have yet to get around to doing it....but this lovely frame was made by my wonderful mother, Margo!! She's a new member of the design team for
Scrapping Nook Ltd
. based out of Port Colborne Ontario. I'm so glad she has this fun opportunity to push herself to get creative!!!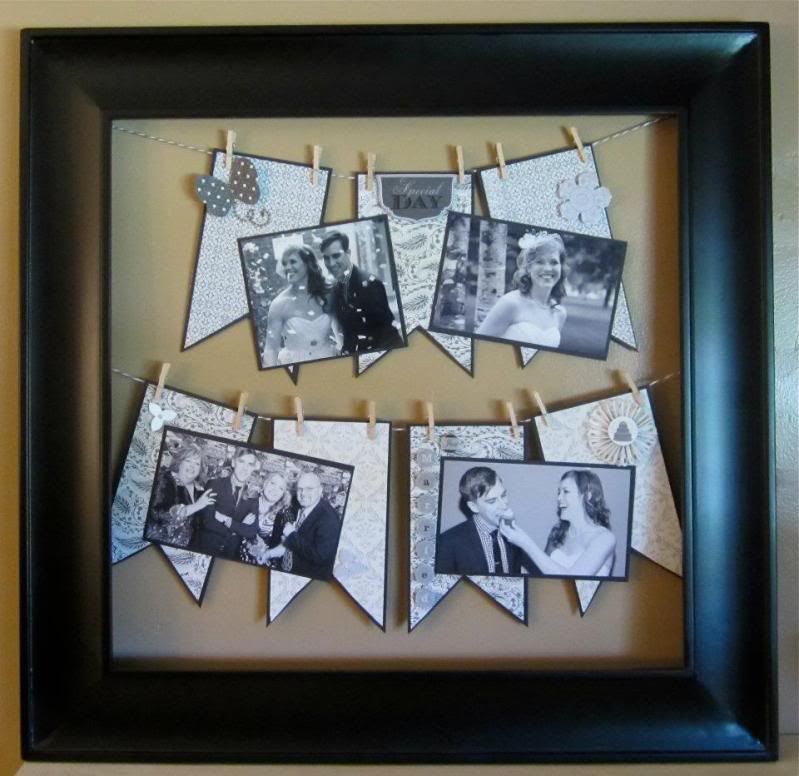 She used the Little Yellow Bicycle 'Swoon' line to display fun black and white photos of my brother's wedding. The mini clothespins are from Stampin' Up!
And here's a scrap page she did as well...I just love this photo of my bro and sis-in-laws shoes with the handcut confetti by my awesome cousin/photographer
Bethany.
Well, I have one more day of work, then a 4 day weekend!!! Woot Woot!!! I'll be getting some creating done, FINALLY!!!!
A special CONGRATS to my good friend/ex-upline
Allison Okamitsu
for earning the Stampin' Up! Getaway Trip to Hilton Head Island!!! You deserve it so much and I'm so proud of you!!!