Last weekend we decided to try out this fairly new restaurant in our neighbourhood called
4th Spot.
I was pleasantly surprised, and am going back this Saturday with a friend! The atmosphere is inviting, and the walls covered with black and white photos of places in the neighbourhood.
They have a bar in the upper level, and general seating on the main floor.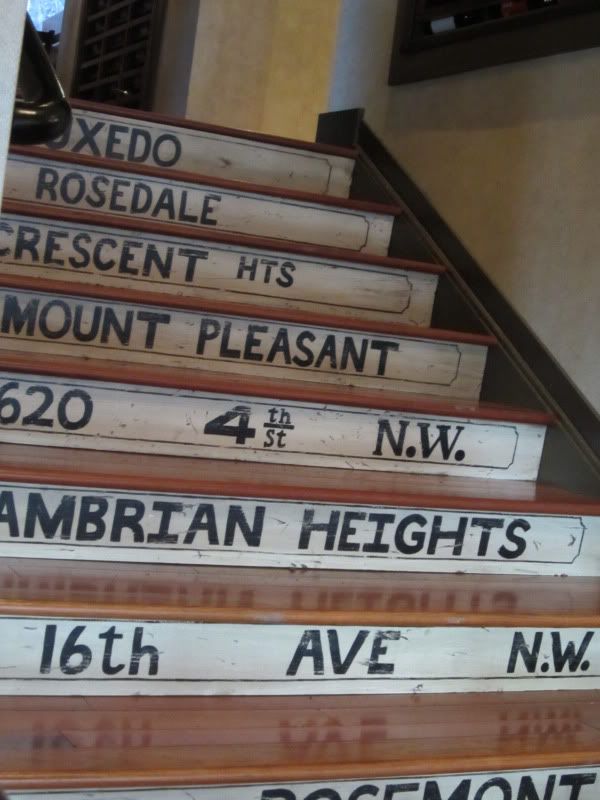 Stairs to bar...look like old street signs..all the surrounding communities.
For appetizers we tried the Calamari and the Inferno Prawns. The sauce for the prawns were so delicious, I could have drank it all up! LOL But at least they give you lots of foccacia to soak it up!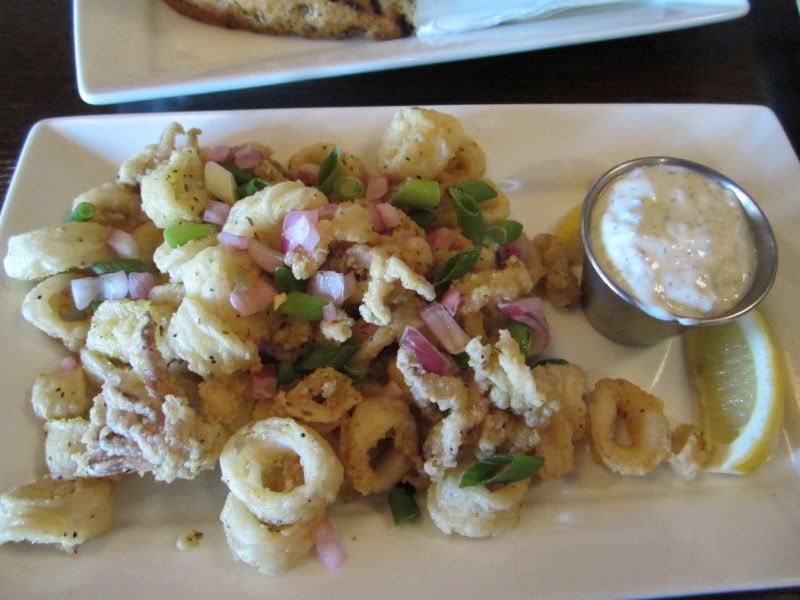 Calamari with homemade tatziki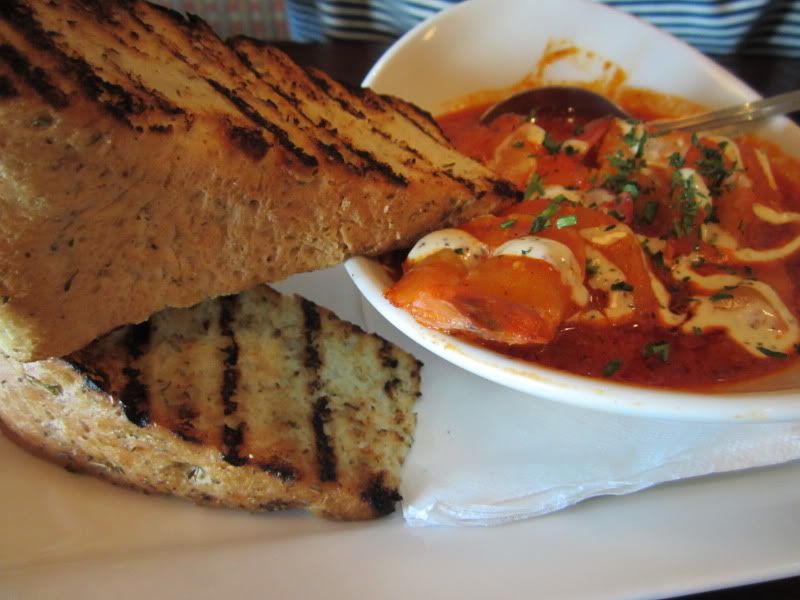 Inferno Prawns with grilled foccacia
For our mains, Carlos had steak of course!!
And I had the veggie burger! It was sooooo good! Homemade patty, very 'meaty'...spicy mayo on a soft bun stabbed with a pickle!!
We both got the sweet potato fries...and I can't get over how darn stinkin' cute these little fryer baskets are that they serve their fries in!!! adorable!!!
I recommend trying out 4th Spot, they have live music every Tuesday too! I'm all about supporting Local!!