I had a great afternoon, on Saturday, with a group of ladies and one amazing 4 year old stamper! We had fun doing 3 make n'take cards, all using the new Petite Pennants punch, and Pennant Parade stamp set...I posted the Ice cream cone one a few days ago, check it out if you missed it! One of the other cards was a Christmas Tree one, using the Pennant upside down, and the Stamp Off technique to create some dimension in our 'forest'.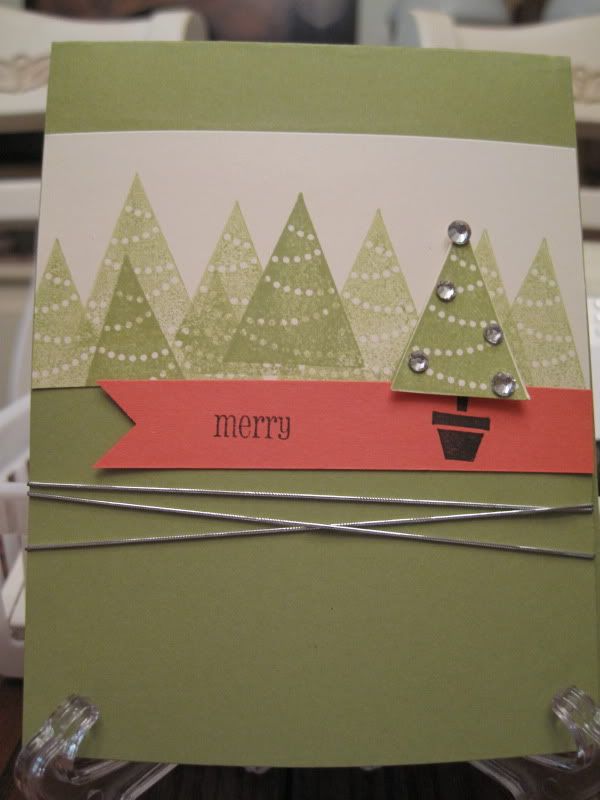 And here's Madeleine and her card she made all by herself! She's so crafty like her mommy!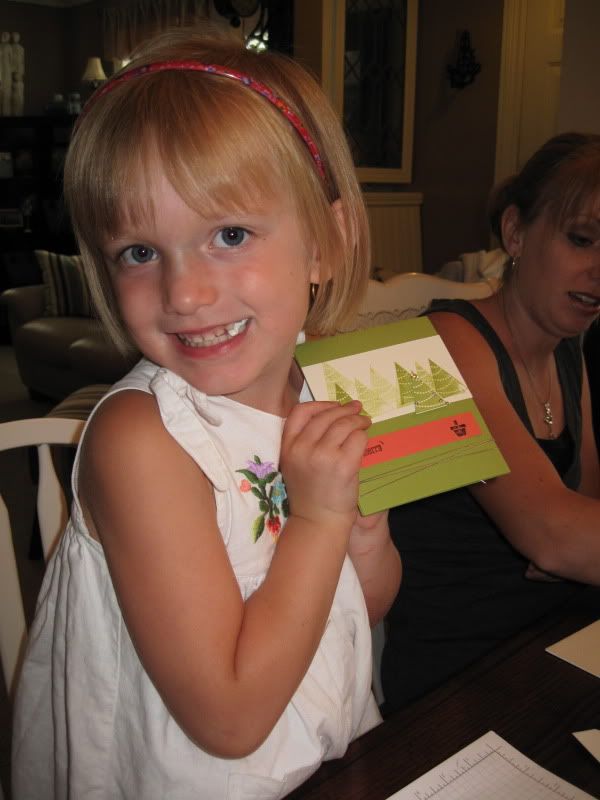 Check back tomorrow for my third Make n' Take card using the pennants to make a 'cute' baby banner!