Thanks to everyone who stopped by my New Catalogue Open House today! Everyone enjoyed making some cards with some new products! Here's just a few photos of my set up. The next 2 days I will post our Make n'Take cards.
Here's the table set up with all the supplies ready to go! I showcased 3 different ways to use the Pennant Punch and stamp set, as well as the new In Colours!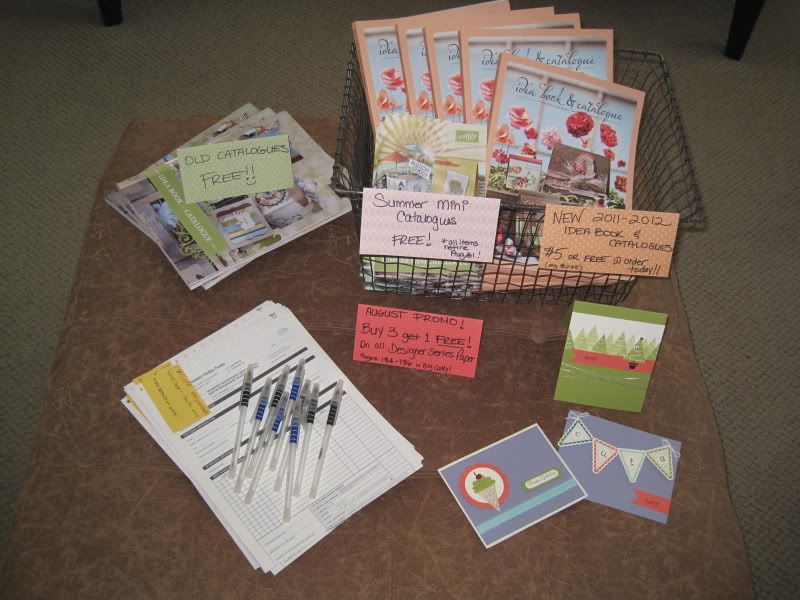 Here's my Catalogue table, with order forms, old catty's to give away, new Catty's and our Make n'Take samples. I also gave a special gift for every order placed that day for a $5 off coupon on next purchase.
And this was me the night before prepping all the supplies for the cards, and of course my parents cat Sugar had to be right in the middle of everything! LOL
Check back the next couple days for info on the other 2 cards we made, I showed the Icecream cone one a few days back, so check that out too!
Thanks for stopping by!
And, for anyone who was unable to attend or would like to add or change their order, I will keep the order open until Monday night, so feel free to email me with any additions or changes or new orders! Thanks for everyone who came out!
Morgan :)