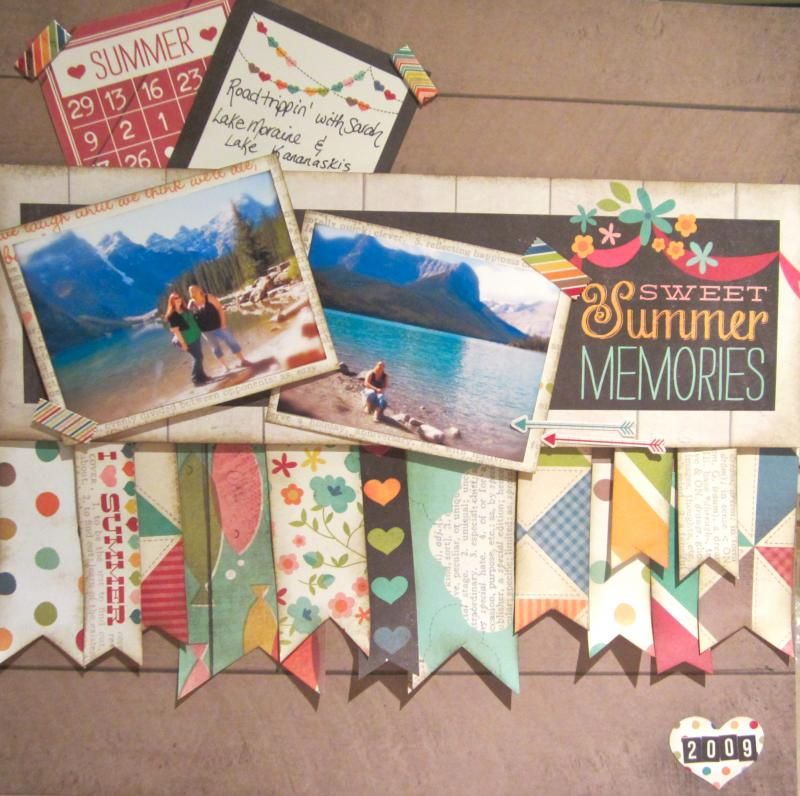 If you are in the Niagara Region, I am teaching a class using the Simple Stories I (heart) Summer line. It will be held at
The Scrapping Nook
in Port Colborne on Sunday July 14 at 2pm. We will be doing a double layout as well as 2 single layouts. You will receive the 12x12 paper pack with 2 sheets of stickers and transparent overlays, plus cardstock stickers, brads, extra paper and bingo cards for only $22!! It's a steal! There will be TONS left over for you to keep creating at home! This line is full of fun bright colours and summery images, I love it!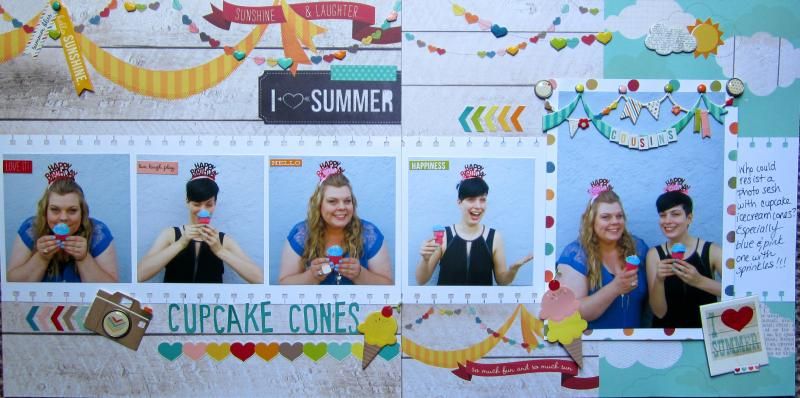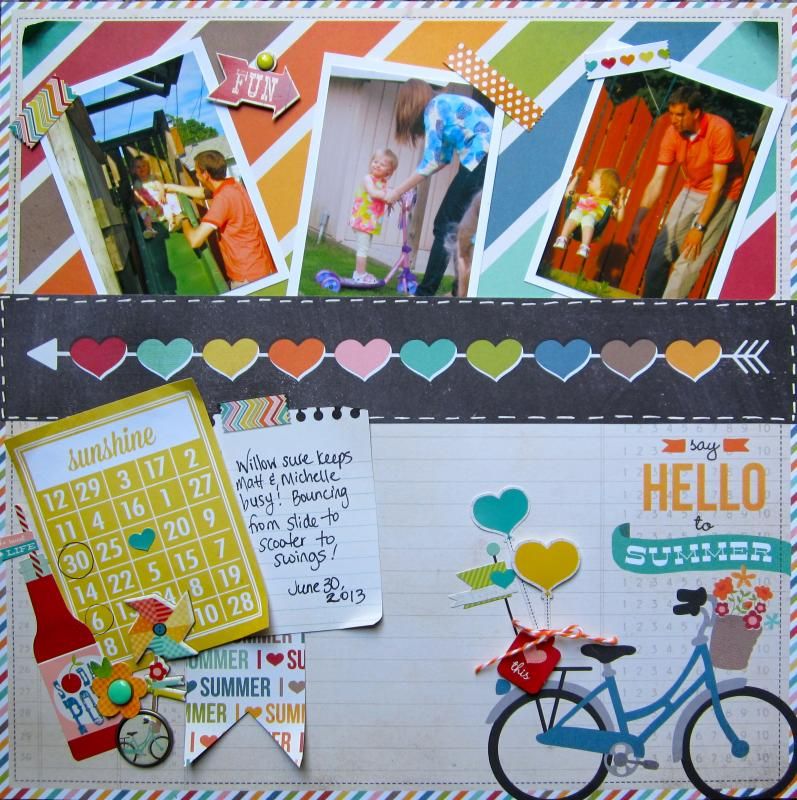 These are the samples of what we will be doing, however you are free to change up the details to fit your own photos. If you are like me, I like to have my photos printed out and ready for scrapping, rather than leaving it blank and adding them later....so take a look and decide what you want to fit in each layout.
You will need to bring the following supplies:
-scissors
-cutter
-adhesive
-dimensional pop ups
-white gel pen (I will have mine if needed)
-pen for journalling
I will have the ink, sponges and punches to share.
Hope to see you!
Limited spaces available, call the store to book your spot asap!
You can find info on
The Scrapping Nook's website.